Short Courses in Singapore
Business writing is a kind of professional communication that typically consists of emails, memorandums, letters, as well as other documents. Normally found within a work environment, business writing aids employees communicate effectively. Business writing is also utilised for communication with external sources such as other companies or customers. The goal of business writing is to explicitly define to your audience what you are trying to describe. Based on what kind of audience you are writing to, (boss, coworkers, customers, other companies), certain formats will be expected. Your audience also directs the content of the document and its tone. In most circumstances, a professional tone is expected, although in some instances, such as with coworkers, a more casual tone can be applied.
Efficient Business Writing strengthens the writing skills of people to allow them to communicate efficiently. This business writing workshop aims to provide learners with the skills to write clearly, concisely and accurately. Writing well is one of the most crucial skills you can develop to be victorious in the business world. This business writing course will coach you how to utilise the top ten principles of good business writing to your work, how to use simple techniques to dramatically improve your writing, and how to execute organisation, structure, and revision to communicate better than ever. From the very first lesson, training participants will be able to apply your new learning immediately to your work and enhance your writing today. Your opinions are powerful. Learn how to write them with the clarity and influence they deserve. The principles you will learn in this business writing course enable you to become a great business writer. 
This train the trainer training course provides training participants with the knowledge and abilities they need to become a successful trainer. Train The Trainer is created to support trainers with motivating their training participants to learn and teaches trainers different of delivery forms that they can adopt to engage these participants with course content more efficiently. This train the trainer certification demonstrates a trainer's dedication to professional development and shows them how to adapt their training skills.
Organisations must focus on maintaining a competitive people edge. They need to manage performance, harness and grow talent by developing the skills and competencies of their employees to achieve outstanding standards of performance. The capacity to train and develop people in an organisation and to achieve its objectives is one of the essential skills of active managers. One on one training or in groups must be relevant, have identifiable objectives, be well structured and have components of evaluation for it to be truly useful and produce desired results. This is a short course in Singapore for trainers, educators, managers in supervisory role, corporate training managers, human Resources personnel and professionals responsible that are in charge of the development of employee's competences.
Time management is the means of regulating and planning how to divide your time between particular activities. Excellent time management will enable you to work smarter and not harder so that you get more things done in less time, even when time is of the essence, and loads are high. Failing to manage your time breaks your effectiveness and causes stress. It may seem like that there is never enough time in the day. However, since we all get24 hours, why is it that some individuals achieve so much more with their time than others? The solution lies in good time management. The most successful people manage their time, especially well. 
By practising the time-management techniques in this time management course, you can increase your ability to function more productively, even when time is tight, and tensions are soaring. Good time management needs an important shift in focus from activities to results: being busy isn't the same as being productive. Ironically, the reverse is often closer to authenticity. Filling your day in a frenzy of activity usually achieves less, because you are dividing your attention between various tasks. This short time management course will show how you can manage stress and time effectively and use the positive effects of stress to help you to perform even better at work.
Short Courses in Singapore 4: SEO Course
Search engine optimisation (SEO) is a process of increasing the quality and quantity of website traffic by improving the visibility of a website or a web page to users of a web search engine. SEO relates to the improvement of unpaid results, known as "natural" or "organic" results and eliminates direct traffic website visitors and the purchase of paid placement. SEO may target various kinds of searches, including image search, news search, video search, and industry-specific vertical search engines. Optimising a website can include editing its content, adding content, and modifying HTML and associated coding to both enhances its relevance to particular keywords and remove barriers to the indexing activities of search engines like Google, Yahoo etc. Improving a site to enhance the number of backlinks or inbound links is another SEO strategy.
As an Internet marketing tactics, SEO considers how search engines work, the computer-programmed algorithms that manage search engine behaviour, what people are searching for, the actual search terms or keywords typed into search engines, and which their targeted audience favours search engines (Google, Bing, Yahoo). SEO is performed because a website will obtain more website visitors from a search engine; the higher the website will rank in the search engine results page. These website visitors can then be transformed into customers.
Soft skills are a mixture of people skills, social skills, communication skills, character or personality traits, career characteristics, attitudes, social intelligence and emotional intelligence quotients, among others, that enable individuals to navigate their environment, work great with others, perform well, and accomplish their goals with complementing hard skills. The Collins English Dictionary describes the term "soft skills" as "desirable characteristics for certain forms of employment that do not depend on procured knowledge: they include general sense, the ability to deal with people, and a positive, flexible attitude."
Soft skills are distinct from hard skills, which are directly related to the job to which you are applying. These are usually more quantifiable and easier to learn than soft skills. Despite the job to which you're applying, you need at least some soft skills. In order to win at work, you must get along well with all the people with whom you interact, including managers, co-workers, vendors, clients, customers, and anyone else you communicate with while on the job.With soft skills, individuals can excel as a leader. Problem-solving, motivating employees, motivating, delegating and team building are all much easier if you have excellent soft skills. Understanding how to get along with people – and illustrating a positive attitude – is critical for success. The obstacle is, the value of these soft skills is often underestimated, and there is far fewer training provided for them than hard skills. For some reason, companies seem to expect their employees to know how to behave on the job. They tend to assume that employees knows and recognises the significance of being on time, taking the initiative, being friendly, and producing high-quality work.
Entrepreneurship is the method of designing, beginning and running a new business, which is often originally a small business. The people who build these businesses are called entrepreneurs. Entrepreneurship has been defined as the "capacity and willingness to develop, organize and operate a business venture simultaneously with any of its risks to make a profit." While definitions of entrepreneurship typically centre on the launching and running of businesses, due to the great risks involved in launching a start-up, a notable proportion of start-up businesses have to close due to "lack of funding, an economic crisis, bad business decisions, shortage of market demand, or a combination of all of these."
A more general definition of the term is sometimes used, especially in the field of economics. In this way, an Entrepreneur is an entity which has the capacity to find and develop simultaneous opportunities to interpret inventions or technologies into products and services: "The entrepreneur is able to understand the commercial potential of the invention and adjust the capital, talent, and additional resources that turn an invention into a commercially viable innovation." In this function, the term "Entrepreneurship" also attracts innovative activities on the part of established firms, in addition to comparable activities on the part of new businesses.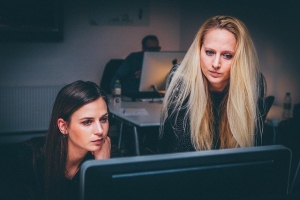 Interpersonal skills are the actions and tactics a person uses to communicate with others efficiently. In the corporate world, interpersonal communication refers to an employee's capacity to work well with others. Interpersonal skills vary from communication and listening to attitude and behaviour. Interpersonal skills are the facilities we use every day when we communicate and communicate with other people, both individually and in groups. They include a broad range of skills, but especially communication skills such as listening and effective speaking. They also include the capability to control and manage your emotions.
Interpersonal skills are the basis for success in life. People with strong interpersonal skills serve to be able to work well with other people, including in teams or groups, informally and formally. They communicate efficiently with others, whether family, friends, colleagues, employees, customers or clients. They also have more satisfying relationships at home and at work. You can improve your interpersonal skills by increasing your awareness of how you interact with others and practising your abilities.
Short Courses in Singapore 8: NLP Course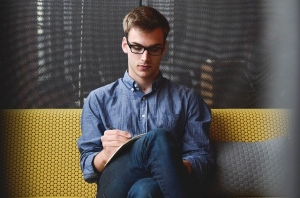 Neuro-linguistic programming is a method of changing someone's thoughts and behaviours to help obtain desired outcomes for them.
The prevalence of neuro-linguistic programming or NLP has become widespread since it started in the 1970s. Its uses involve the treatment of phobias and anxiety disorders and the advancement of workplace performance or personal happiness.
NLP uses perceptual, behavioural, and communication methods to make it more accessible for people to shift their thoughts and actions.
NLP relies on language processing; however, should not be confused with natural language processing, which experiences the same acronym. NLP was formed by Richard Bandler and John Grinder, who believed it was probable to recognise the models of thoughts and behaviours of successful people and to teach them to others. NLP attempts to detect and transform unconscious biases or boundaries of an individual's map of the world. NLP is non hypnotherapy. Alternatively, it operates through the conscious use of language to produce changes in someone's thoughts and behaviour.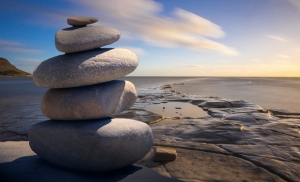 Mindfulness is the psychological means of purposely drawing one's attention to experiences happening in the present time without judgment, which one acquires through the practice of meditation and through different training. Clinical psychology as well as psychiatry since the 1970s have produced a number of therapeutic applications based on mindfulness for helping people feel a variety of psychological conditions. Mindfulness practice has been applied to reduce symptoms of depression, to reduce stress, anxiety, and in the treatment of drug addiction. Workshops based on mindfulness models have been adopted within schools, prisons, hospitals, veterans' centres, and other environments, and mindfulness courses have been applied for further outcomes such as for healthy ageing, weight management, helping children with special needs, athletic performance, and as an intervention through the perinatal period.
Clinical studies have documented both physical- and mental health advantages of mindfulness in various patient categories as well as in healthy adults and children. Investigation studies have consistently exhibited a positive relationship between trait mindfulness and psychological health. The exercise of mindfulness appears to provide therapeutic benefits to people with psychiatric disorders, including modest benefits to those with psychosis. Researches also indicate that rumination and worry contribute to the origin of a variety of mental disorders, and that mindfulness-based interventions significantly decrease both rumination and anxiety. Additional, the practice of mindfulness may be a defensive strategy to stop the development of mental health problems.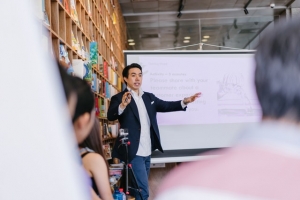 Public speaking is the means or act of performing a speech to a live audience. Public speaking is generally recognised as formal, face-to-face speaking of a single person to a gathering of listeners. Traditionally, public speaking was deemed to be a part of the art of persuasion. The act can achieve distinct purposes including to inform, to persuade, and to inspire. Additionally, differing systems, structures, and practices can be applied according to the speaking situation. Public speaking was formed in Rome and Greece. Famous thinkers from these lands formed the development and evolutionary history of public speaking. Currently, technology remains to transform the art of public speaking through recently available technology such as videoconferencing, multimedia presentations, and additional nontraditional forms.
Public speaking may serve the goal of transmitting information, telling a story, motivating individuals to act or encouraging people. This kind of speech is intentionally structured with three general purposes: to inform, to persuade and to entertain. Knowing when public speaking is most useful and how it is done properly are key to understanding the importance of it. Public speaking for business and marketing events is often done by professionals. These speakers can be undertaken independently, through representation by a speakers bureau, or by other means. Public speaking performs a large role in the professional world. In fact, it is thought that 70% of all jobs involve some form of public speaking.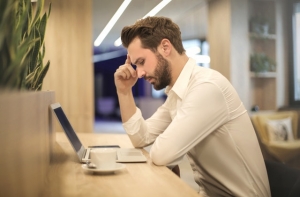 Individuals and corporate professionals alike can benefit from having excellent problem-solving skills since we all face problems daily. Some of these problems or obstacles are more critical or complicated than others. It would be amazing to have the capacity to solve all problems efficiently and in a well-timed way without trouble, regrettably, there is no one way in which all difficulties can be solved. You will find, as you read through our pages on problem-solving, that the subject is complex. However well prepared we are for problem-solving, there is invariably a component of the unknown. Although preparation and structuring will assist in making the problem-solving means more likely to be prosperous, sound judgement and a component of good luck will eventually determine whether problem-solving was a success.
Interpersonal relationships collapse and businesses fail because of poor problem-solving. This is often due to either problem not being recognised or being recognised but not being dealt with appropriately.
Problem-solving skills are highly sought after by employers as many companies rely on their employees to identify and solve problems. A lot of the work in problem-solving involves understanding what the underlying issues of the problem are – not the signs. Dealing with customer criticism may be seen as a problem that needs to be resolved, and it is most surely a good idea to do so. The employee dealing with the criticism should be asking what has made the customer complain in the first place if the basis of the complaint can be dismissed then the problem is solved.
Emotional intelligence is the ability of individuals to recognise their own emotions and those of others, distinguish between different feelings and identify them appropriately, use emotional information to manage thinking and behaviour, and control and/or adjust emotions to adjust to environments or achieve one's goal(s). Although the term emotional intelligence first appeared in "The Communication of Emotional Meaning" essay by a branch of Department of Psychology Teachers at College Columbia University Joel Robert Davitz as well as clinical professor of psychology in psychiatry named Michael Beldoch in 1964, it earned popularity in the 1995 book "Emotional Intelligence", composed by author and science journalist Daniel Goleman. Following this time, emotional intelligence and Goleman's 1995 report, have been examined within the scientific community, despite prolific reports of its value in the popular press.
Empathy is typically linked with emotional intelligence because it compares to an individual relating their personal experiences with those of others. Nevertheless, numerous models exist that aim to measure levels of (empathy) emotional intelligence. There are currently several models of emotional intelligence. Goleman's first model may now be deemed a mixed model that blends what has since been modelled separately as ability emotional intelligence and trait emotional intelligence. Goleman defined emotional intelligence as the array of skills and characteristics that drive leadership performance. The trait model was produced by Konstantinos V. Petrides in 2001. It "encompasses behavioural characters and self-perceived abilities and is estimated through the self-report". The ability model, that was developed by Peter Salovey and John Mayer in 2004, concentrates on the individual's capacity to process emotional information and utilise it to navigate the social environment. Researches have revealed that people with high emotional intelligence have more excellent mental health, job performance, as well as leadership skills although no causal relationships have been recorded and such conclusions are possible to be attributable to common intelligence and distinct personality traits rather than emotional intelligence as a construct. For example, Goleman indicated that emotional intelligence accounted for 67% of the skills deemed necessary for superior performance in leaders, and weighed twice as much as technical expertise or IQ. Other study finds that the effect of emotional intelligence labels on leadership and managerial performance is non-significant when experience and personality are controlled for, and that general intelligence correlates very similarly with leadership. Markers of emotional intelligence and ways of developing it have become more widely desired in the earlier decade by individuals attempting to become more effective leaders. In addition, researches have begun to present evidence to help characterise the neural devices of emotional intelligence.
Negotiation is a discussion between two or more people or parties expected to reach a beneficial result over one or more issues where a dispute exists concerning at least one of these problems. Negotiation is a communication and process between entities who agree to agree on matters of mutual interest while optimising their utilities. This advantageous outcome can be for all of the parties concerned, or just for one or some of them. Negotiators need to understand the negotiation process and other negotiators to improve their chances to close deals, avoid conflicts, building a relationship with other parties and gain profit.
Negotiation is aimed to fix points of difference, to gain an advantage for an individual or collective, or to craft outcomes to serve various interests. It is often led by putting forward a position and making concessions to obtain an agreement. The degree to which the negotiating participants trust each other to achieve the negotiated solution is an important factor in deciding whether negotiations are successful. People negotiate every day, often without considering it a negotiation. Negotiation occurs in organisations, including businesses, non-profits, and inside and between governments as well as in sales and legal proceedings, and private situations such as marriage, divorce, parenting, etc. There is also a type of negotiation conducted by algorithms or machines that is known as autonomous negotiation. For automation, the negotiation participants and method have to be modelled accurately.
---
https://academy.smu.edu.sg/search
https://www.edx.org/
https://global.ntu.edu.sg/GMP/GEMTrailblazer/GEMTrailblazerexchange/Beforeyouapply/Pages/RestrictedProgrammes.aspx
https://edition.cnn.com/2020/03/15/us/scholastic-coronavirus-students-trnd/index.html
http://www.nus.edu.sg/oam/undergraduate-programmes
https://www.coursera.org/browse/business
https://online-learning.harvard.edu/catalog
https://www.nationalgeographic.org/education/professional-development/courses/