Effective Time Management Course in Singapore
About This Time Management Training Course
"Learn Powerful Effective Time Management Techniques"
"Time and tide waits for none". As cliché as it sounds, it is a universal fact. In the corporate world, the process of planning and implementing the plans on timely basis is one of the grave tasks faced by organizations. Time is a scarce source for organizations as well as employees.
In modern day organizations, the heaps of tasks received can create a havoc in the mind of the employee. The first step towards time management is concise and crisp planning of the tasks, setting short-term and long-term objectives and working towards them. Time management refers to allocating time to urgent and significant tasks. It enables individuals to make best use of the time.
Time management training most often begins with setting goals. These goals are recorded and may be broken down into a project, an action plan, or a simple task list. Activities are then rated based on urgency and importance, priorities assigned, and deadlines set. This process results in a plan with a task list or calendar of activities. Routine and recurring tasks are often given less focus to free time to work on tasks that contribute to important goals. This entire process is supported by a skill set that should include personal motivation, delegation skills, organization tools, and crisis management. We'll cover all this and more during this time mangement course in Singapore.
Who Should Attend This Time Management Workshop
This time management workshop is ideal for anyone who would like to gain a strong grasp and improve their time management.
All Staff Within An Organisation
Group Size For This Effective Time Management Training Program
The ideal group size for this time management course is:
Course Duration For This Effective Time Management Skills Course
The duration of this time management workshop is 1 full day. Knowles Training Institute will also be able to contextualised this workshop according to different durations; 2 full days, half day, 90 minutes and 60 minutes.
Time Management Course Benefits
Below is the list of course benefits of our time management course
Learn how to prioritize your tasks and manage your time
Develop strategies to manage procrastination and lack of motivation
Handle hefty work load with proper time management
Gain insight on how to achieve short term and long term work and life goals
Enables employees to plan career progression and enjoy timely promotions and job appraisals
Enables the organizations to have efficient and motivated work force
Time Management Course Objectives
Below is the list of course objectives of our time management course
Time Management Training – Part 1
Plan and prioritise each day's activities in a more efficient, productive manner
State how to overcome procrastination quickly and easily
Time Management Training – Part 2
Handle crises effectively and quickly
Organize your workspace and workflow to make better use of time
Time Management Training – Part 3
List some ways to delegate more efficiently
Use rituals to make your time run smoother
Plan meetings more appropriately and effectively
Course Content For This Time Management Training Course
Below is the list of course content of our time management training course
Time Management Course- Part 1 : Setting SMART Goals
Goal setting is critical to effective time management strategies. It is the single most important life skill that, unfortunately, most people never learn how to do properly. Goal setting can be used in every single area of your life, including financial, physical, personal development, relationships, or even spiritual. According to Brian Tracy's book Goals, fewer than 3% of people have clear, written goals, and a plan for getting there. Setting goals puts you ahead of the pack!
The Three P's

Setting meaningful, long-term goals is a giant step toward achieving your dreams. In turn, setting and achieving short-term goals can help you accomplish the tasks you'll need to achieve the long-term ones.

The SMART Way

SMART is a convenient acronym for the set of criteria that a goal must have in order for it to be realized by the goal achiever.

Prioritizing Your Goals

Achieving challenging goals requires a lot of mental energy. Instead of spreading yourself thin by focusing on several goals at once, invest your mental focus on one goal, the most important goal right now.

Visualisation

Emotionalising and visualising your goal will help you create the desire to materialize it into your life. One of the best visualization tools is a vision board.
Time Management Course- Part 2 : Prioritizing Your Time

Time management is about more than just managing our time; it is about managing ourselves, in relation to time. It is about setting priorities and taking charge. It means changing habits or activities that cause us to waste time. It means being willing to experiment with different methods and ideas to enable you to find the best way to make maximum use of time.
The 80/20 Rule

The 80/20 rule, also known as Pareto's Principle, states that 80% of your results come from only 20% of your actions. Across the board, you will find that the 80/20 principle is pretty much right on with most things in your life. For most people, it really comes down to analyzing what you are spending your time on.

The Urgent/Important Matrix

Great time management means being effective as well as efficient. Managing time effectively, and achieving the things that you want to achieve, means spending your time on things that are important and not just urgent.

Being Assertive

Great time management means being effective as well as efficient. Managing time effectively, and achieving the things that you want to achieve, means spending your time on things that are important and not just urgent.
Time Management Course- Part 3 : Planning Wisely

The hallmark of successful time management is being consistently productive each day. Many people use a daily plan to motivate themselves. Having a daily plan and committing to it can help you stay focused on the priorities of that particular day.
Creating Your Productivity Journal

Essentially, planning is nothing more than taking a piece of paper and a pen and writing down the tasks and associated steps that you need to take throughout the day to ensure that your goal is completed.

Maximizing the Power of Your Productivity Journal

Personal development expert Brian Tracy believes that when you write down your action list the night before, your subconscious mind focuses on that plan while you sleep. By planning the night before, you will also start fresh and focused on the most important tasks for the day.

The Glass Jar: Rocks, Pebbles, Sand, and Water

There is a story about time management that uses a glass jar, rocks, stones, pebbles, sand, and water to illustrate how to plan your day. The glass jar represents the time you have each day, and each item that goes into it represents an activity with a priority relative to its size.

Chunk, Block, and Tackle

Large projects can sometimes be so overwhelming it is difficult to even plan to start them. This time management technique is ideal for taking on these jobs. Simply break down the project into manageable chunks, block off time to work on the project, and then tackle it with a single-minded focus.

Ready, Fire, Aim!

We've all heard the saying, "Ready, Aim, Fire!" Often in time management planning, it is better to think "Ready, Fire, Aim!" instead. This is because most people aim for the target, and then they keep aiming at the target, but they never seem to fire. They get so caught up with the planning that they fail to take action.
Time Management Course- Part 4 : Tackling Procrastination

Procrastination means delaying a task (or even several tasks) that should be a priority. The ability to overcome procrastination and tackle the important actions that have the biggest positive impact in your life is a hallmark of the most successful people out there.
Why We Procrastinate

There are many reasons why we tend to procrastinate

Nine Ways to Overcome Procrastination

Your ability to select your most important task at any given moment, and then to start on that task and get it done both quickly and well, will probably have greatest impact on your success than any other quality or skill you can develop!

Eat That Frog!

"If the first thing you do each morning is to eat a live frog, you can go through the day with the satisfaction of knowing that that is probably the worst thing that is going to happen to you all day long!"
Your frog is the task that will have the greatest impact on achieving your goals, and the task that you are most likely to procrastinate starting.
Time Management Course- Part 5 : Crisis Management

With better planning, improved efficiency, and increased productivity, the number of crises you encounter should decline.
When the Storm Hits

The key to successfully handling a crisis is to move quickly and decisively, but carefully.

Creating a Plan

Once you have gathered the data, it's time to create a plan. The best approach is to identify the problem, decide on a solution, break it down into parts, and create a timeline.

Executing the Plan

As you execute the plan, make sure that you continue evaluating if the plan is working. In the example we just looked at, perhaps after gathering project information, you realize you need more details on a particular item.

Lessons Learned

After the crisis is over, take a moment to look at why it happened and how to prevent it in the future. In the example we used, our Quarter One Status Report was not completed on time.
Time Management Course- Part 6 : Organising Your Workspace

In order to effectively manage your time and to be productive each day, you must create an appropriate environment. By eliminating clutter, setting up an effective filing system, gathering essential tools, and managing workflow, you will be well on your way to creating an effective workspace.
De-Clutter

Removing clutter is itself a time-consuming task, but a cluttered workspace significantly impairs your ability to find things, and you will get the time back that you invest

Managing Workflow

How do you process the mountain of material that collects in your paper and electronic in-baskets? The answer is one piece of paper, one electronic message at a time.

Dealing with E-mail

Electronic communication can be managed just as easily and as quickly as paper with the four D's that we just discussed.

Using Calendars

To manage all of the things that you have to do, it's important to organize your reminders into a small number of calendars and lists that can be reviewed regularly. A calendar (paper or electronic) is the obvious place to record meetings, appointments, and due dates.
Time Management Course- Part 7 : Delegating Made Easy

If you work on your own, there's only so much you can get done, no matter how hard you work. As well, everyone needs help and support, and there is no shame in asking for assistance. One of the most common ways of overcoming this limitation is to learn how to delegate your work to other people. If you do this well, you can quickly build a strong and successful team of people.
When to Delegate

Delegation allows you to make the best use of your time and skills, and it helps other people in the team grow and develop to reach their full potential in the organization. Delegation is a win-win situation for all involved, but only when done correctly.

To Whom Should You Delegate?

Once you have decided to delegate a task, think about the possible candidates for accepting the task.

How Should You Delegate?

Delegation doesn't have to be all or nothing. There are several different levels of delegation, each with different levels of delegate independence and delegator supervision.

Keeping Control

Take time to explain why they were chosen for the job, what's expected from them during the project, the goals you have for the project, all timelines and deadlines, and the resources on which they can draw. Work together to develop a schedule for progress updates, milestones, and other key project points.

The Importance of Full Acceptance

Set aside enough time to thoroughly review any delegated work that was delivered to you. If possible, only accept good quality, fully complete work.
Time Management Course- Part 7 : Setting A Ritual

For most people, the word "ritual" typically conjures up an image of a boring, repetitive life, with every moment controlled and managed, and no room for spontaneity. Rituals and routines, however, can actually help increase the spontaneity and fun in your life. Because routine tasks are already planned for, you have more energy to spend on the tasks that will bring you closer to your goals and bring more joy to your life
What is a Ritual?

The Random House Dictionary defines a ritual as, "any practice or pattern of behavior regularly performed in a set manner."

Using Rituals to Maximize Time

Once you have been using a ritual for a while, you may find that you have bits of extra time here and there. For example, you may find that by establishing an exercise ritual, you finish five or ten minutes earlier because you know exactly what you're going to do at the gym. At the end of the day, you may find that you have a half hour or more of unexpected time.
Time Management Course- Part 7 : Meeting Management

Meetings are often seen as a necessary evil of office life. Few people look forward to meetings, and with good reason. Too many meetings lack purpose and structure. However, with just a few tools, you can make any meeting a much better use of everyone's time.
Deciding if a Meeting is Necessary

The first thing you need to decide is if a formal meeting is necessary. Perhaps those morning staff meetings could be reduced to a few times a week instead of every day, or maybe they could take place over morning coffee and be more informal.

Using the PAT Approach

We use the PAT approach to prepare for and schedule meetings.

Building the Agenda

Before the meeting, make a list of what needs to be discussed, how long you believe it will take, and the person who will be presenting the item.

Keeping Things on Track

Before the meeting, post the agenda on a flip chart, whiteboard, or PowerPoint slide. Spend the first five minutes of the meeting going over the agenda and getting approval. During the meeting, take minutes with the agenda as a framework.

Making Sure the Meeting Was Worthwhile

After the meeting, send out a summary of the meeting, including action items, to all participants and observers, and anyone else who requires a copy. Action items should be clearly indicated, with start and end dates, and progress dates if applicable.
Time Management Value Added Materials
Each participant will receive the following materials for the time management course
Time Management Learner's Guide
Time Management Key Takeaways Notes
Time Management Essentials Ebook
Time Management Course Handouts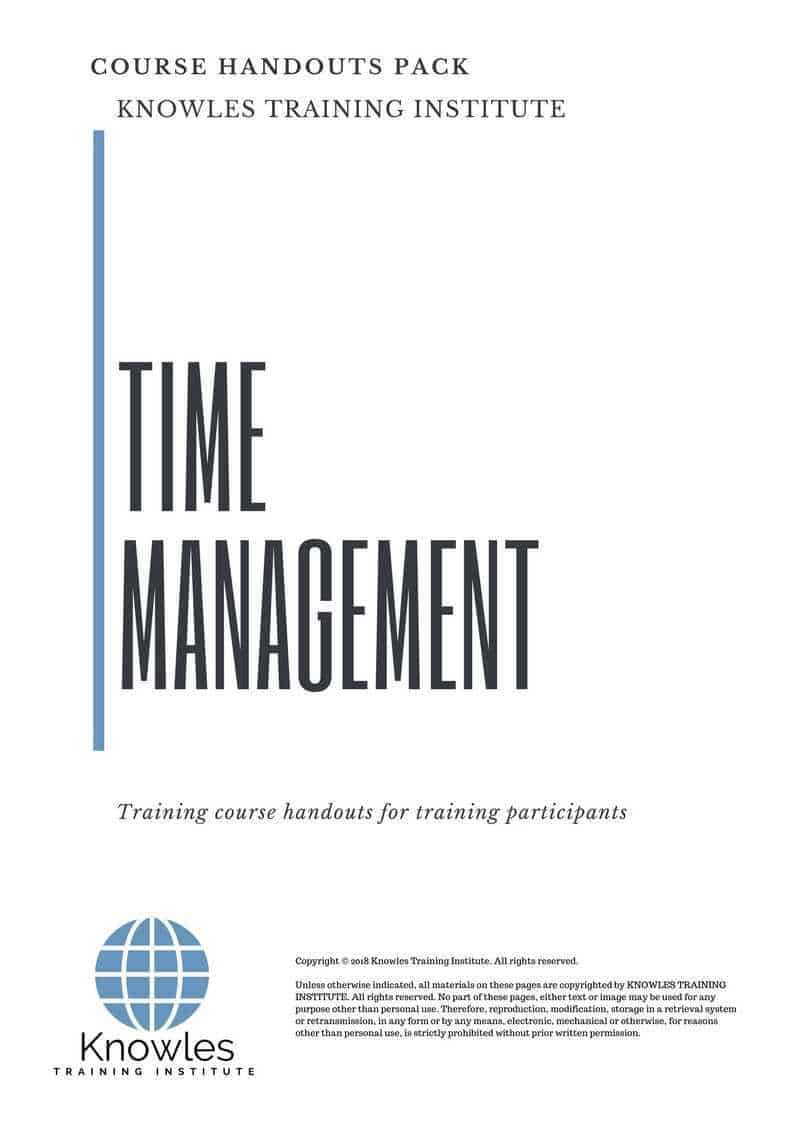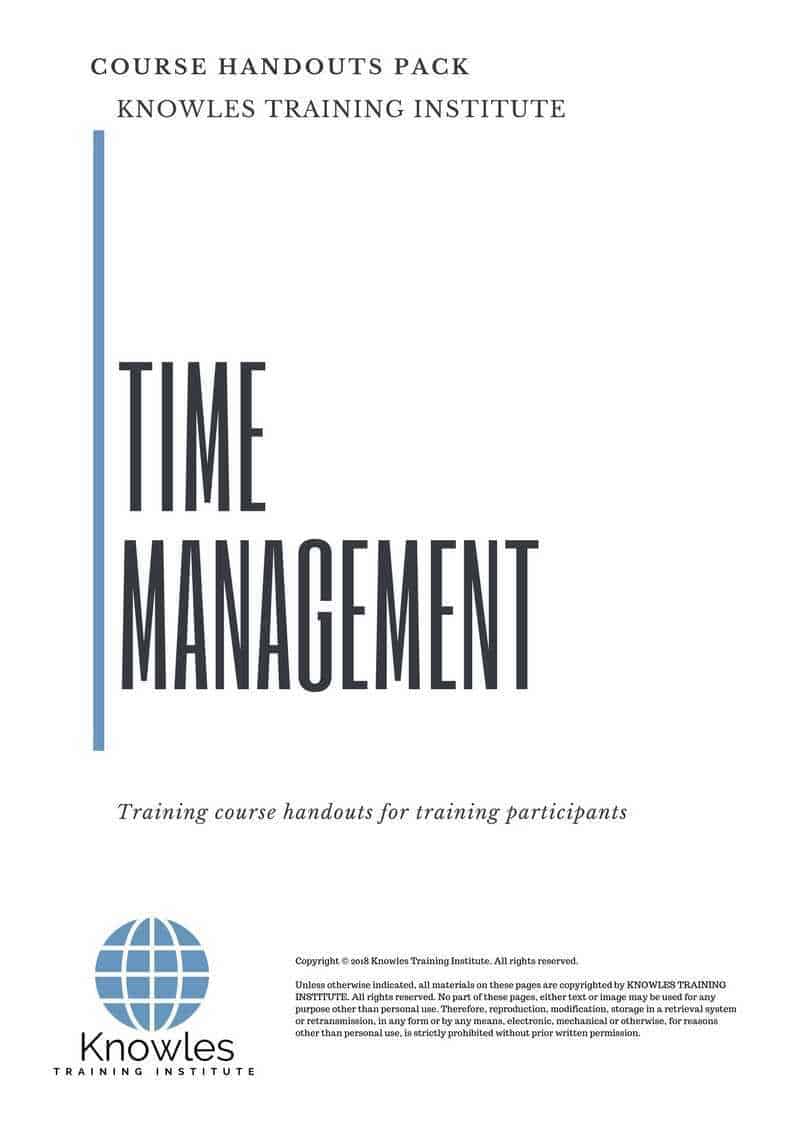 Time Management 30-Day Action Plan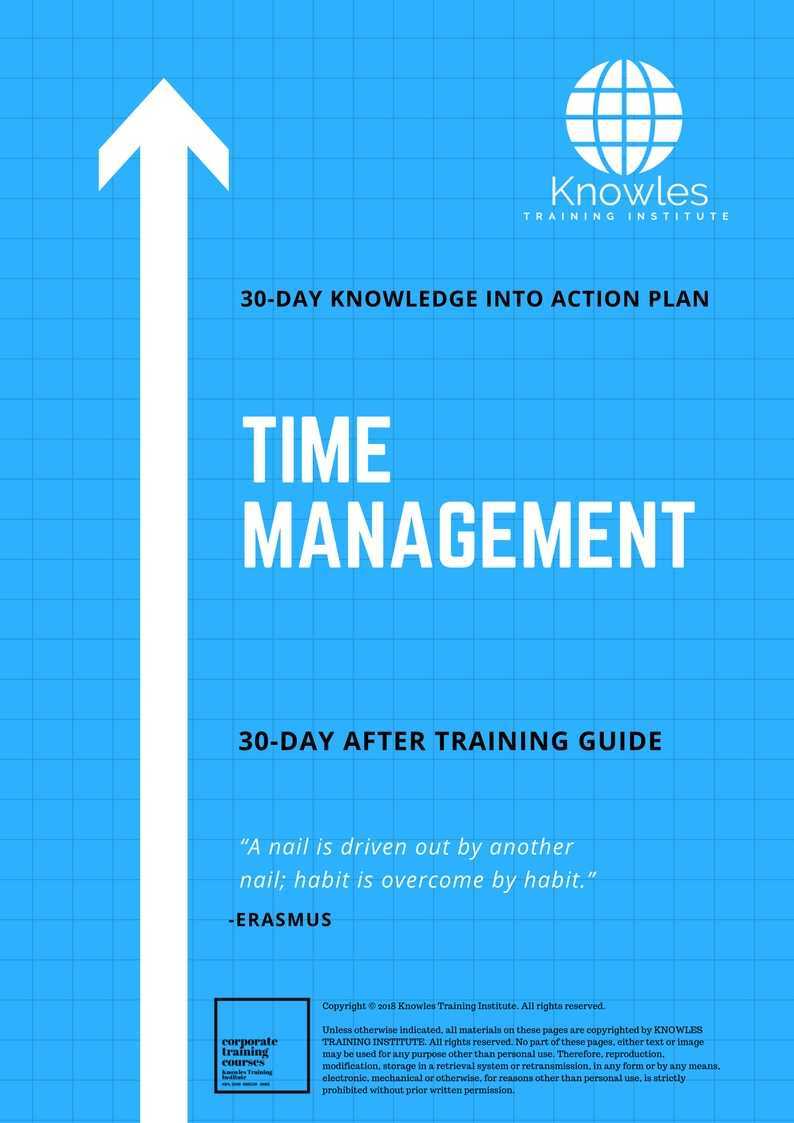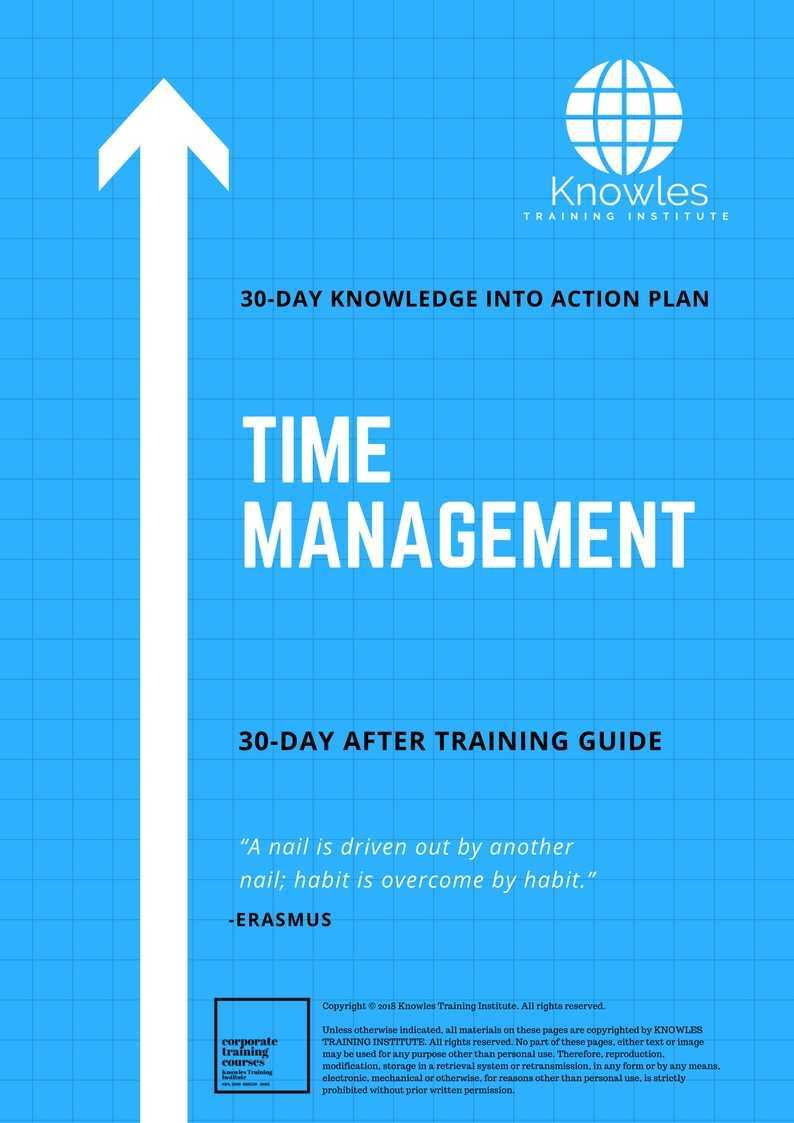 Time Management MindMaps Pack
Time Management PPT Slides Used During Course
Time Management Long-Term Memory Flashcards Pack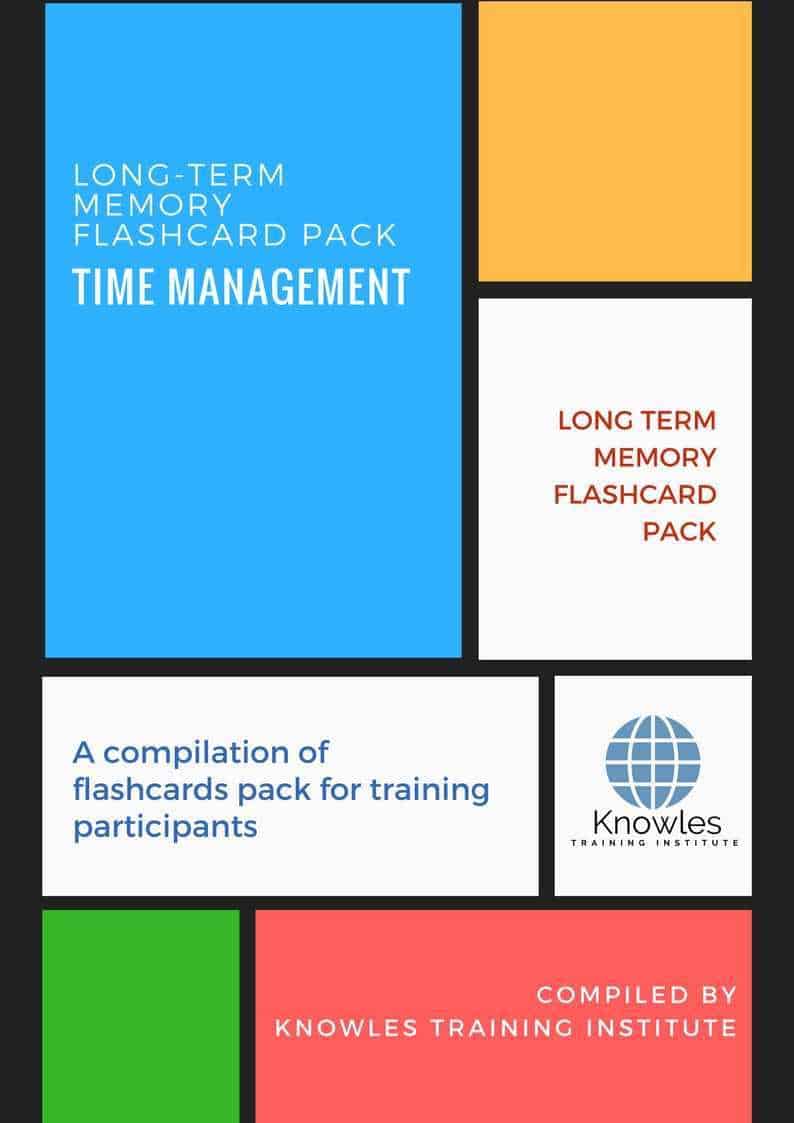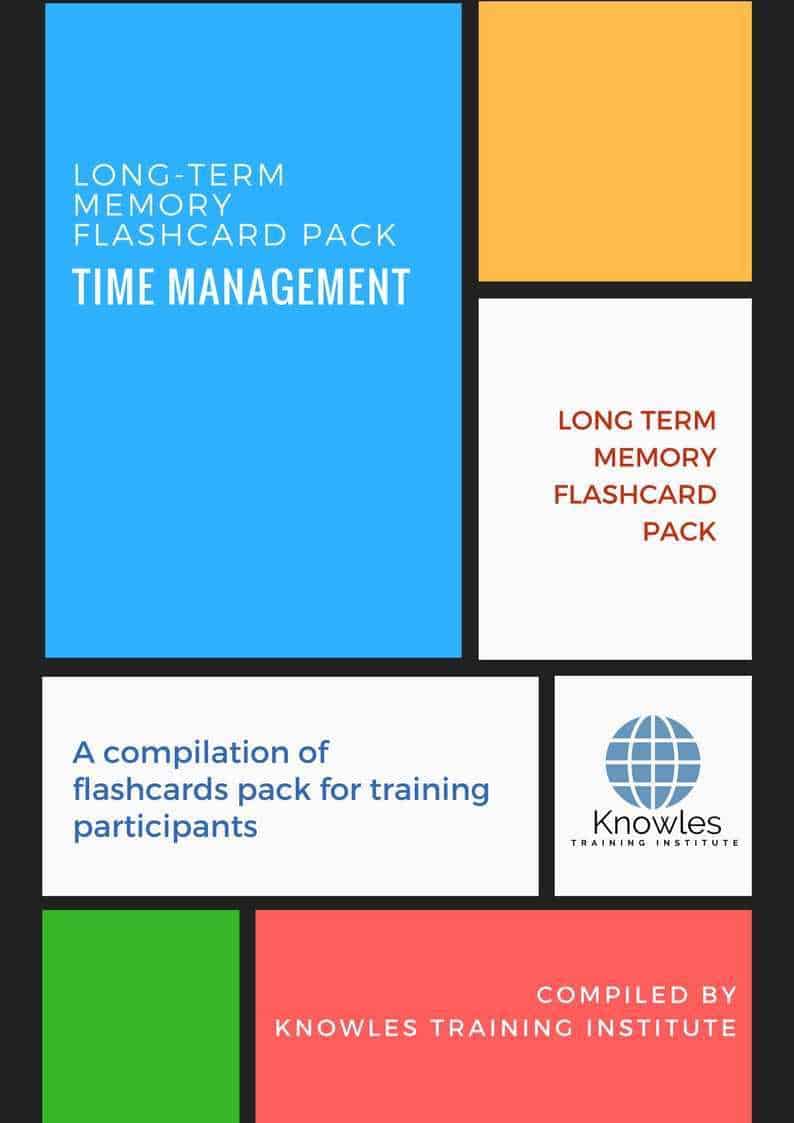 Time Management E-Learning Course
Time Management Online Video Course
Time Management Essentials Audiobook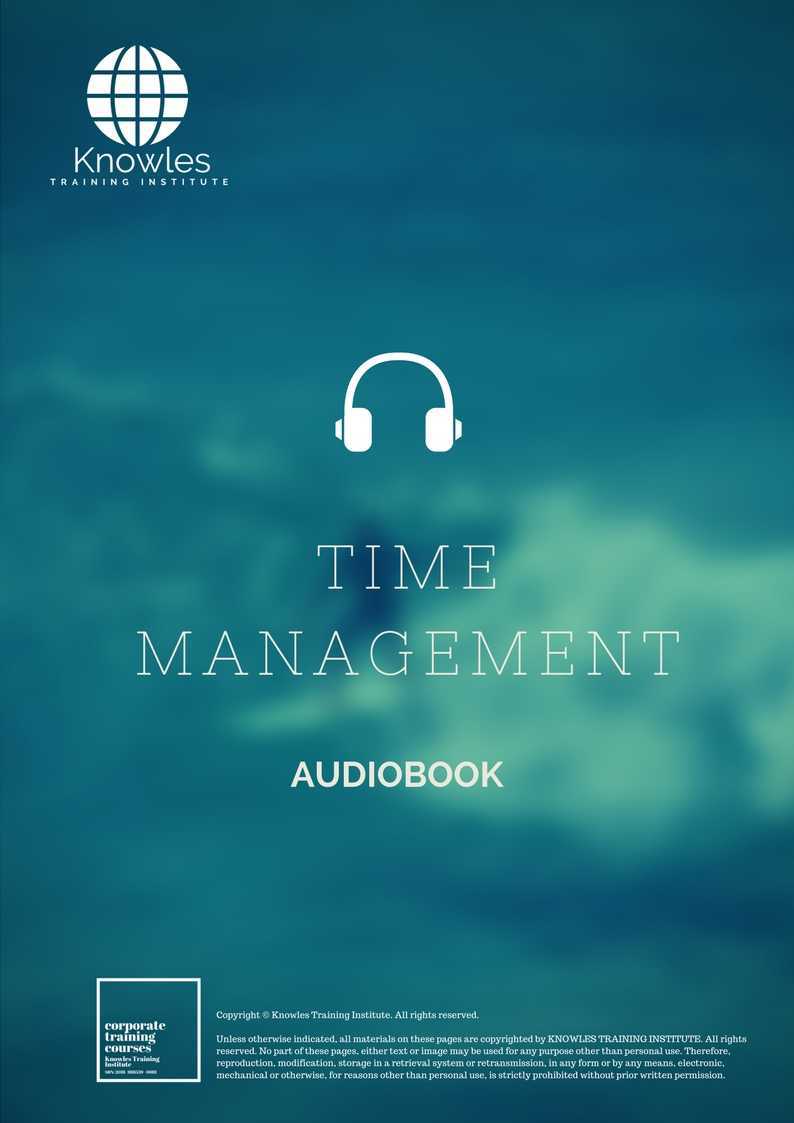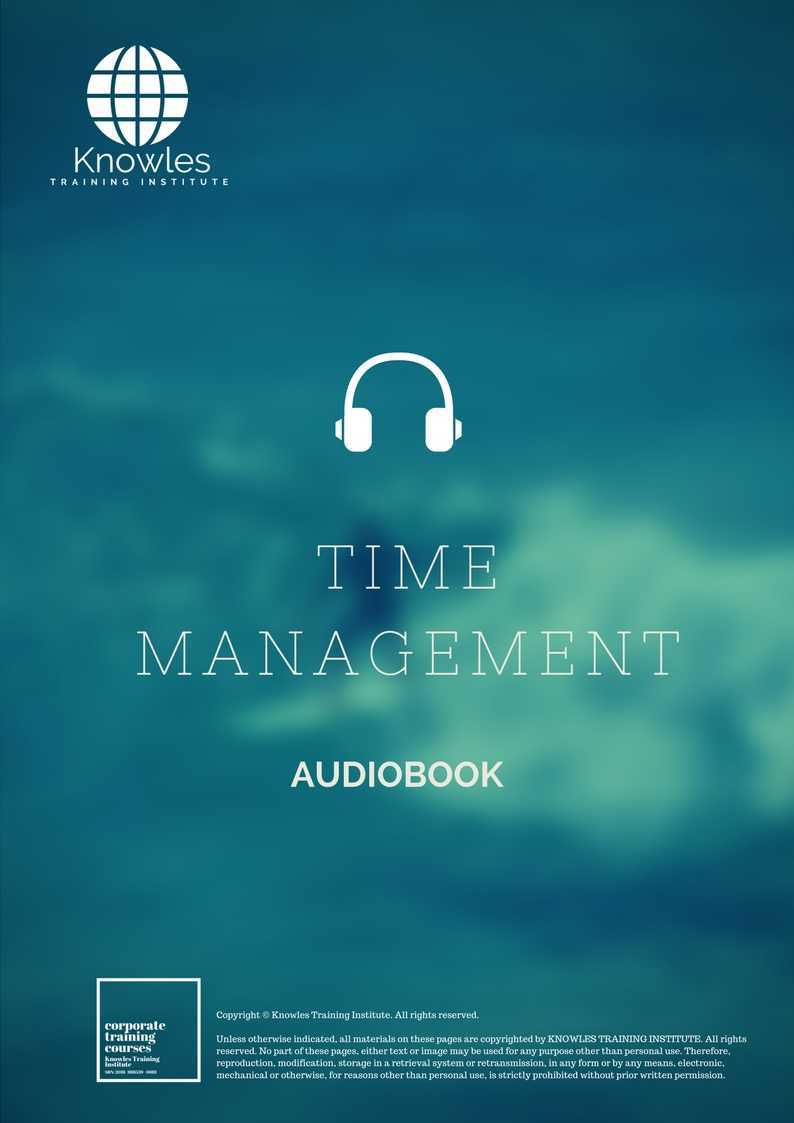 Time Management Infographics Pack
Time Management Certification 
Each course participant will receive a certification of training completion
There are 3 pricing options available for this time management training course. Course participants not in Singapore may choose to sign up for our online time management training course.
1-Full Day Course
Learner's Guide
Course Handouts
—
—
—
—
—
—
—
—
—
—
Premium 1-Full Day Course
Learner's Guide
Course Handouts
PPT Slides Used During Training Course
Long-Term Memory Flashcards Guide TM
1 Year Access to Online Training Video Course (*Worth S$589.97)
Contact Your Trainer: 90-Day Post Course Help (*Worth S$89.97)
Key Learning Takeaway Notes (*Worth S$18.97)
Audio Book (*Worth S$18.97)
eBook (*Worth S$14.97)
Course Infographics Pack (*Worth S$11.97)
Course Mind Maps (*Worth S$8.97)
30-Day Action Plan
Upcoming Time Management Training Course Schedule 
Contact us for the latest time management course schedules:
Phone: +65 6817 2530
Email: contact@knowlesti.com
Message:
Why Register For This Training Course?
Post Training Support: A vast majority of training does not have any effect beyond 120 days. To work, training has to have a strong pre- and post-training component. Post-training reinforcement helps individuals to recall the understanding and ask questions.

Blended Learning: Learning does not occur in the classroom. Virtually everybody prefers distinct ways of learning. Successful learning should have a multi-channel, multi-modal strategy.

We Understand The Industry: We've got a profound comprehension of the business, business design, challenges, strategy and the that our participants are in and have designed the courseware to cater to their professional needs.

Course Content: Knowles Training Institute's material is relevant, of high quality and provide specific learning results. Participants will leave the training course feeling as they have gained a strong understanding and will also be in a position to execute what they have learned sensibly.

Course Development — The workshop modules follow a systematic and logical arrangement. This structure helps to ensure that the course material allows the facilitators to deliver the course in a logical arrangement. Consider the subjects as building bricks into learning, our facilitators slowly build towards a comprehensive picture of this entire topic.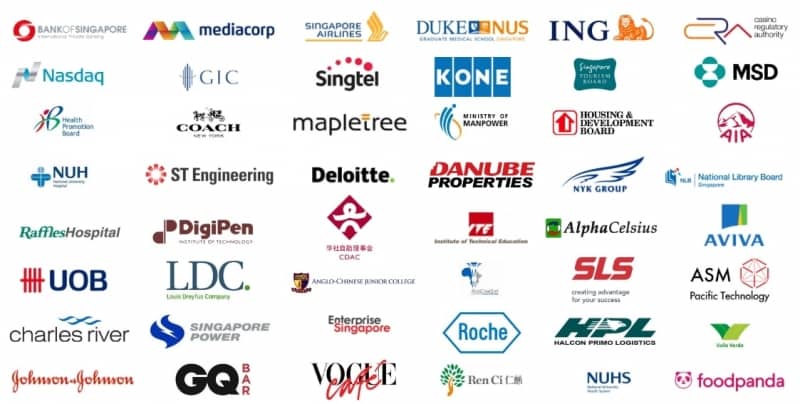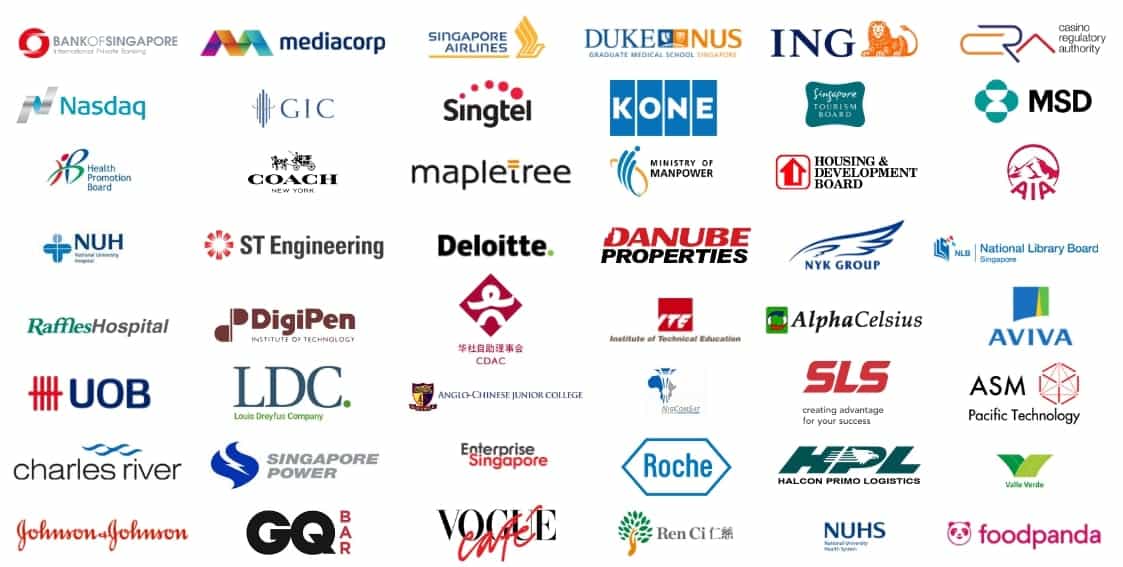 Fill up the form and we will get back to you in less than 1 working day.
Alternatively, give us a call to have one of our training consultants contact you. Our corporate training courses can be contextualised to meet your organisation's training needs. Leverage on our large pool of professional trainers and consultants for your organisation's training needs.
Office Address: Knowles Training Institute, 138 Robinson Road, #28-03, Oxley Tower, Singapore 068906
Office Phone: +65 6935 7406
Email: contact@knowlesti.sg
We Guarantee 100% Privacy. We Respect Your Privacy. Your Information Will Never Be Shared.
Time Management course, workshop, training, class, seminar, talk, program, programme, activity, lecture. Time Management courses, workshops, classes, seminars, talks, programs, programmes, activities, lectures in Singapore. Time Management improvement tips, Time Management techniques, improve Time Management, improve Time Management games, Time Management improvement exercises, improve Time Management power, how to have good Time Management, how to have good Time Management in studying, how to build up your Time Management, how to improve Time Management how to improve Time Management course in Singapore. Enhance, boost, build up, enlarge, heighten Time Management course in Singapore. Increase, intensify, raise, reinforce, strengthen Time Management. Upgrade, amplify, boom, elevate, exaggerate, magnify, grow, gain Time Management. Develop Time Management, multiple, power up, beef up, bolster, establish, extend Time Management. Invigorate, restore, step up, toughen, empower, fortify, regenerate Time Management. Rejuvenate, renew, escalate, expand, maximize Time Management. Powerful, mighty, impressive, competent, great, excellent, exceptional Time Management in Singapore. Superb Time Management. Super, superior, strong, solid, active Time Management training courses and workshops in Singapore. Time Management enhancement, booster, building up, enlargement, heightening, increment, strengthening, amplification. Time Management magnification, growth, development, power, empowerment, regeneration. Time Management rejuvenation, development, escalation, expansion. Time Management maximization, power training courses & workshops in Singapore.