It would be an overnight phenomenon if confidence could be bottled. Confidence is a quality we admire in others but wish we had in ourselves. While some people are born with confidence, it is a talent that the rest of us can readily learn. These professional and public-speaking guidelines will help you succeed in any setting.
PRACTICE
Speech is no exception. The secret of doing well is to do it frequently. When you're afraid about a challenging conversation, such as arguing for a raise with your boss or providing a public speech, practice what you'll say starting.
A STATEMENT SHOULD NOT BE ARTICULATED AS A QUESTION.
When people are missing information or seeking permission for an idea or action, they ask questions. While neither of those scenarios is necessarily incorrect, they can make you appear weak. Allowing your voice to creep upward at the end of a sentence will make it difficult to express your ideas confidently. Maintain a consistent tone of voice and end your sentences with periods rather than question marks.
REDUCE YOUR SPEED
You create risk of putting your audience to sleep if you speak too slowly. And speaking too rapidly can make you sound unprofessional or jittery trying to get over with as soon as possible. That's why you should aim for a word rate of 190 words per minute.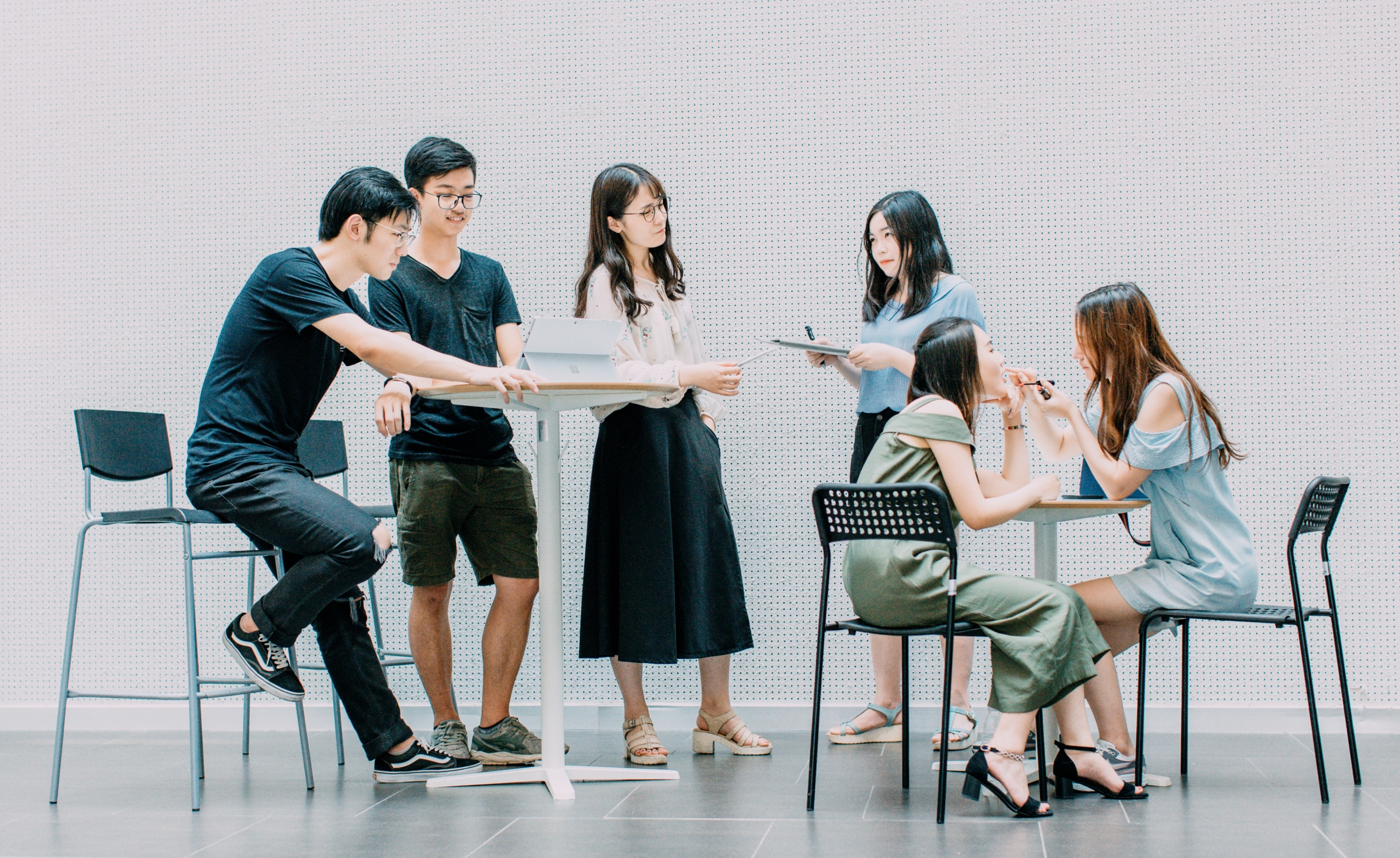 MAKE USE OF YOUR HANDS
The body language you use to convey your message is just as significant as the words you say. While some physical movements, like fidgeting with clothing or touching hair, might be distracting or suggest a lack of confidence, speaking with your hands is an excellent method to convey your enthusiasm and understanding of the subject.
CAVEATS AND FILLER PHRASES SHOULD BE DELETED.
The majority of people do this out of habit or nervousness, but caveats and fillers might detract from the confident tone you're attempting to achieve. Instead, express what you're thinking. "We should take this pitch in a new path,"
REMAIN HYDRATED
To calm and prepare their vocal cords, professional singers have preferred pre-show refreshments. While you might not need to reach any higher octaves on your next conference call, hydration is just as crucial for speakers. To have the optimum outcomes, drink water frequently throughout the day.
GRATITUDE SHOULD BE EXPRESSED
Another method to communicate the company is prospering and on track to do even better in the future is to recognize coworkers and direct reports for their contributions and achievements. Begin the conversation with a simple expression of thanks, such as "Thank you for coming," and you'll exude confidence right away..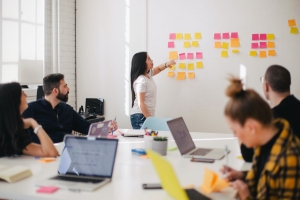 SMILES SHOULD BE ADDED TO YOUR SPEECH.
Have you ever heard the phrase "a grin is contagious"? "Smiling not only makes your voice more enjoyable to listen to, but it also shows confidence," Christine Clapp, a public-speaking expert at George Washington University, discusses the benefits of smiling on both the speaker and the audience. . . You'll come out as approachable, friendly, and composed." That's more than enough cause to smile the next time you give a big presentation.
UTILIZE SILENCE TO YOUR BENEFIT
What is your greatest apprehension about giving a public speech? It's silent for a lot of folks. They are concerned about forgetting essential information or losing their train of thought in the middle of a phrase. Speakers who use questions to engage their audiences are concerned that no one will react. The capacity to deal with silences, whether your own or the audience's, gives the impression that you are self-assured.
REMEMBER TO KEEP A GOOD POSTURE.
Holding your head up and moving your shoulders back gives you not only a confident appearance but also improves the tone of your voice. You may breathe deeply in and out through your abdomen with good posture, which is how actors and other public speakers project their voices to echo effectively throughout the space. So sit down or stand up straight and take a deep breath to increase the strength of your voice.