Call Centre Training Course in Singapore
About This Call Centre Training Course
Call Centre Training Course in Singapore
Call centres are known to be the most stressful working environment in the job industry. Despite high-volume calls, varying work shifts and chances of irate customers calling, many call centre companies today are finding ways to keep employees feel valued by creating fun and positive working environments and engaging them with rewards and recognition.
Who Should Attend This Call Centre Workshop
This Call Centre Training workshop is ideal for anyone who would like to gain a strong grasp and improve their Call Centre Training.
Group Size For This Call Centre Training Program
The ideal group size for this Call Centre Training course is:
Course Duration For This Call Centre Skills Course
The duration of this Call Centre Training workshop is 2 full days. Knowles Training Institute will also be able to contextualised this workshop according to different durations; 3 full days, 1 day, half day, 90 minutes and 60 minutes.
Call Centre Course Benefits
Below is the list of course benefits of our Call Centre Training course
Learn How To Deal With Various Sorts Of Callers.
Gain Knowledge Of Handling Each Call With Patience And Care.
Learn How To Provide The Caller With The Appropriate Information That They Seek.
Gain The Ability To Display Professionalism While In The Call.
Ability To Promote The Products Better.
Ability To Have A Better Understanding Of The Caller's Needs.
Gain The Knowledge Of Proper Telephone Etiquette.
Learn How To Accurately Deliver Messages.
Utilise The Call Time Efficiently.
Being Able To Tackle Each Call With Intelligence And Manner.
Call Centre Course Objectives
Below is the list of course objectives of our Call Centre Training course
Call Centre Training Objectives – Part 1
Explain And Understand Call Center Strategies.

Distinguish Between The Different Types Of Buying Motivations.
Call Centre Training Objectives – Part 2
Design SMART Goals.

Familiarise Yourself With Strategies That Sharpen Effective Communication.
Call Centre Training Objectives – Part 3
Employ Proper Phone Etiquette.

Set Effective Benchmarks.
Course Content For This Call Centre Training Course
Below is the list of course content of our Call Centre Training training course
Call Centre Course: Part 1: Getting Started
Icebreaker

Housekeeping Items

The Parking Lot

Call Centre Training Workshop Objectives
Call Centre Course: Part 2: The Basics of Call Centre Training (I)
Each telephone sales associate wants to increase productivity. Continuous changes and innovations in the marketplace are sometimes difficult to keep up with. The reason individuals elect to buy is often not a consequence of logic and planning, but rather an emotion or feeling the need.
Defining Buying Motives

Dominant Buying Motive (DBM) is the principal reason the customer or buyer will pick your product over the competition. It is motivated by the felt need that your product provides to the customer.

Establishing a Call Strategy

People working in call centres need to control the conversation, or they will waste the sale. 

Prospecting

Prospecting is a method of assessing the potential of a buyer or customer. Prospecting takes into consideration the possibility that the buyer has the means and the motivation to buy your product.

Qualifying Your Prospect

While qualifying a prospect, you are evaluating that they are in a position to choose to buy your product.

Call Centre Course: Part 2: Case Study

Call Centre Course: Part 2: Review Questions
Call Centre Course: Part 3: The Basics of Call Centre Training (II)
There are various types of conversations that we all use to function in everyday life. The diverse types of conversation are required in various situations. When endeavouring to converse, whether person to person or in a group or company, it is essential to understand the different kinds of conversations and how each type of purposes.
Getting Beyond The Gate Keeper

The informational conversation is what most individuals would define as conversing. It is the kind of conversation that "gets beyond the gatekeeper" and this is essential when it comes to establishing a level of assurance or rapport before making a sale. 

Controlling The Call

The subsequent level of communication is the sharing of preferences.

Handling Difficult Customers

Emotional sharing is the following level where the conversation shifts to feelings the buyer and seller have about the agreement they are about to make.

Reporting

An even more profound level of communication occurs when the buyer and seller communicate about what they value and believe. Those core values are the deep-seated principles that are rarely broken.

Call Centre Course: Part 3: Case Study

Call Centre Course: Part 3: Review Questions
Call Centre Course: Part 4: Appropriate Phone Etiquette
Exercising good telephone etiquette is the key to enhancing and managing a high level of sales and customer service. Understanding how to efficiently and courteously answer the phone, starts a controlled conversation, and fix the issue with the customer on the other end of the line saves time and enhances the level of customer satisfaction.
Preparing For The Call

The informal "hello" does give a clear invitation to start a conversation. It simply acknowledges that an individual is responding on the other end of the phone. A much more formal greeting could do more to determine the caller into the conversation.

Building Good Rapport

Communicating empathy is the process of building a connection to the customer over the phone and understanding the pain stress, anxiety that the customer may be feeling about their experience.

Speaking Clearly – Understanding Tone of Voice

 It is vital to use a clear, crisp, professional sounding voice that communicates warmly with the caller that is on the other end of the phone.

Practice Effective Listening

Companies often fail to leave customers satisfied due to bad listening when a complaint arises. The heart problem must be identified. There might be various sources of discontent being voiced at once. The customer service representative or other individuals managing the complaint should list the issues being presented.

Call Centre Course: Part 4:Case Study

Call Centre Course: Part 4:Review Questions
Call Centre Course: Part 5: Tools of The Trade
As in any business, telemarketers and customer service representatives need some essential tools to function their trade and to measure their success in doing so. Sales scripts can be an immediate training medium to get the novice marketer on the phone with a feeling that they have something of value to say. 
Conducting Self-Assessments

Call centre operators can have at their disposal a rubric or checklist of goals and systems. They can check off if they have completed these goals after each call or systematically throughout the day.

Using Sales Scripts

Sales trainers can provide to new trainees an example of what they typically say when people are on the phone. They can ask them to learn it verbatim and practice it until they feel comfortable in the delivery.

Producing the Script Your Own

After a few days of practice with the company provided script, the sales associate may be given permission or encouragement to make the script his or her own. This transpires by paraphrasing the content into words that the speaker is more accustomed to using.

The Sales Dashboard

The sales dashboard is a visible aid that shows monthly sales goals and achievements. The dashboard can incorporate different products and services being sold, and the volume of sales reached for the month.

Call Centre Course: Part 5: Case Study

Call Centre Course: Part 5: Review Questions
Call Centre Course: Part 6: Speaking Like a Star
Conversing on the phone is public speaking to an audience of usually one. In order to make your words essential and useful, you must decide to give a speech, "your personalised script" deserving listening to. You do not have long to persuade the person on the other end of the phone that you are indeed a Star.
S is for Situation

The first letter in the acronym STAR is S, which reminds the speaker of the circumstances surrounding the call. The situation may be the first time caller asking for information about the business product or service.

T is for Task

Once the situation is recognised, the customer service representative must identify the specific task required. For example, giving the caller directions to the point of business.

A is for Action

Action is where the customer's need is met. They give their credit card information and place an order for a product or a service. They schedule an appointment for a professional to meet with them in the future to fill their demand.

R is for Result

The consequence of speaking like a star is gaining a new customer. It may result in a new customer is once again satisfied with the assistance rendered and promising never to use anyone else. It may appear in a disgruntled customer being satisfied with the resolution of a difficulty they encountered.

Call Centre Course: Part 6:Case Study
Call Centre Course: Part 6:Review Questions
Call Centre Course: Part 7: Types of Questions
There are six different types of questions: Open, Closed, Ignorant redirection, Positive redirection, Negative redirection, and Multiple-choice redirection. To speak like a STAR, learn how to answer and ask these types of questions.
Open Questions

These are questions that accept a wide range of answers, which are thoughtful and whole. "What kind of features are you looking for in a new truck" is an example of an open question.

Closed Question

Closed questions accept a limited answer range, typically several options. "On a scale of 1 to 10, how do you rate our customer service?" and "Do you prefer the business or first-class tickets" are some examples of closed questions.

Ignorant Redirection

A crucial tool of the salesperson's toolbox, this technique helps to buy time to come up with an answer. The salesperson uses this technique when the client asks the salesperson a question which cannot be answered immediately or answer, which would be premature during the selling process.

Positive Redirection

Salespeople use this technique to increase their credibility to counteract any misperception that they will say anything they want to get their client's attention.

Negative Redirection

Salespeople use this technique when customers attempt to set them up to brag about the product inappropriately. For example, if customers ask "Don't you guys have the best waffles in town?", salespeople may respond "It is not easy to say who is best, but our waffles are cooked with solely the highest quality ingredients, and our ice-cream topping keeps people coming back for more".

Multiple Choice Redirection

A salesperson uses this question when a customer starts to be impatient with his redirecting efforts, and it is apparent that the customer needs an answer instantly.

Call Centre Course: Part 7: Case Study
Call Centre Course: Part 7: Review Questions
Call Centre Course: Part 8: Benchmarking
Benchmarking is crucial for success in the long-run. It sets achievement aims for the company to work towards, serves as cross-references with its competitors in the same industry or expertise, and shows differences in key metrics such as lead-time, quality control, and cost to assist in business decision-making.
Benchmark Metrics

Weak and robust performing units are identified by using benchmark metrics. Cost and production activity can be measured and evaluated to help increase productivity.

Performance Breakdown

Performance Breakdown is the analysis of the efficiency of an employees' work. It may be done on the individual or group level. The performance breakdown isolates specific tasks required to do the job successfully.

Implementing Improvements

After identifying what the high achieving teams and individuals are doing differently, those techniques, and skills can be used to teach the lower performing units. Members of the high performing groups can be counted on to model and mentor others in the company in imitating and personalizing their successful habits.

Benefits

The benefits of benchmarking and implementing improvements are numerous, allowing companies to rise to the level of competition in their market.

Call Centre Course: Part 8: Case Study
Call Centre Course: Part 8: Review Questions
Call Centre Course: Part 9: Goal Setting
In order to achieve goals, they must be well thought out and documented. These goals will not only hold a company accountable for its actions, but it will also give a visual presentation of what needs to be done, whether or not it has been attained and if modification is necessary.
The Importance of Goals

Setting goals is the key to improving individual and group performance. Having too many contradictory or confusing goals can do more harm than good. Setting SMART goals is the key to turning the company vision statement into a reality that each member helps create.

SMART Goals
Staying Committed

Staying committed to a SMART goal takes work and is the key to achieving it. It is essential to keep the goal visible in the work area. Plaques, posters, and letterhead make right places to write SMART goals and keep them visible. During department or team meetings, leaders can review and refocus attention on SMART goals for the week.
Call Centre Course: Part 10: Key Steps
The saying "do not rest on your laurels" is essential. Even when a company has experienced and achieved success, does not mean that it can rest then. The success it has obtained was not without its difficulties and hurdles, and should not be taken for granted.
Staying Customer Focused

Companies that stay customer-focused are the ones that have the phones ringing with customers wanting to make a deal. Many employees fall into the delusion that the company exists for them to have a place to work, which is false thinking.

The Art of Telephone Persuasion

Closing a business deal over the phone is an art. There is no set of magic words or mathematical equation to utter. Each salesperson can have a somewhat personalized approach. As an artist, the seller needs to intuitively imagine themself in the role of the buyer and feel what they are feeling. Try to think of their thoughts and find a way to overcome their fears.
Telephone Selling Techniques
Call Centre Course: Part 10: Case Study
Call Centre Course: Part 10: Review Questions

Motivation

Keep motivated toward meeting the SMART goal. This motivation can take form in two ways. Motivation can be either external or internal.

Overcoming Limitations

Expect to face challenges and hurdles to overcome in meeting the SMART goals. Success is not without its difficulties, without which would not be considered so. Various elements limit your ability to achieve your goals successfully.

Case Study
Review Questions
Call Centre Course: Part 11: Closing
Closing sales gives you more time to spend with your family. In contrast, not closing sales causes you to be anxious, spending more time at work, and it just is not a very good feeling. There are fundamental steps we all recognise as a telephone salesperson, but heeding these steps on at the right time is vital.
Knowing When it's Time to Close

Listen carefully to your clients for the following. You will know if you have established trust and acceptance with them. Listen for what they want, and when they are sure that you have the answer to their wants and needs. Now they only require to be told how to make it happen. Now is your chance.

Closing Techniques

Learn the right closing techniques to avoid undoing all of your previous hard work you have put in.

Maintaining the Relationship

It is essential to maintain a friendly rapport with each caller. Although they are not able to buy today, they may in the future, and call you back. Circumstances do change in the future.

After the Sale

After following up with the customer after closing the sale, the customer will feel touched by you that you genuinely want to solve his problem and meet his needs, not merely for financial gain. Ways to follow up include asking how satisfied the customer is with the product, did the customer have a pleasant experience, and so on. This builds trust, and the customer may refer his friends or family to you in the future to do further business.

Call Centre Course: Part 11: Case Study
Call Centre Course: Part 11: Review Questions
Call Centre Value Added Materials
Each participant will receive the following materials for the Call Centre Training course
Call Centre Training Learner's Guide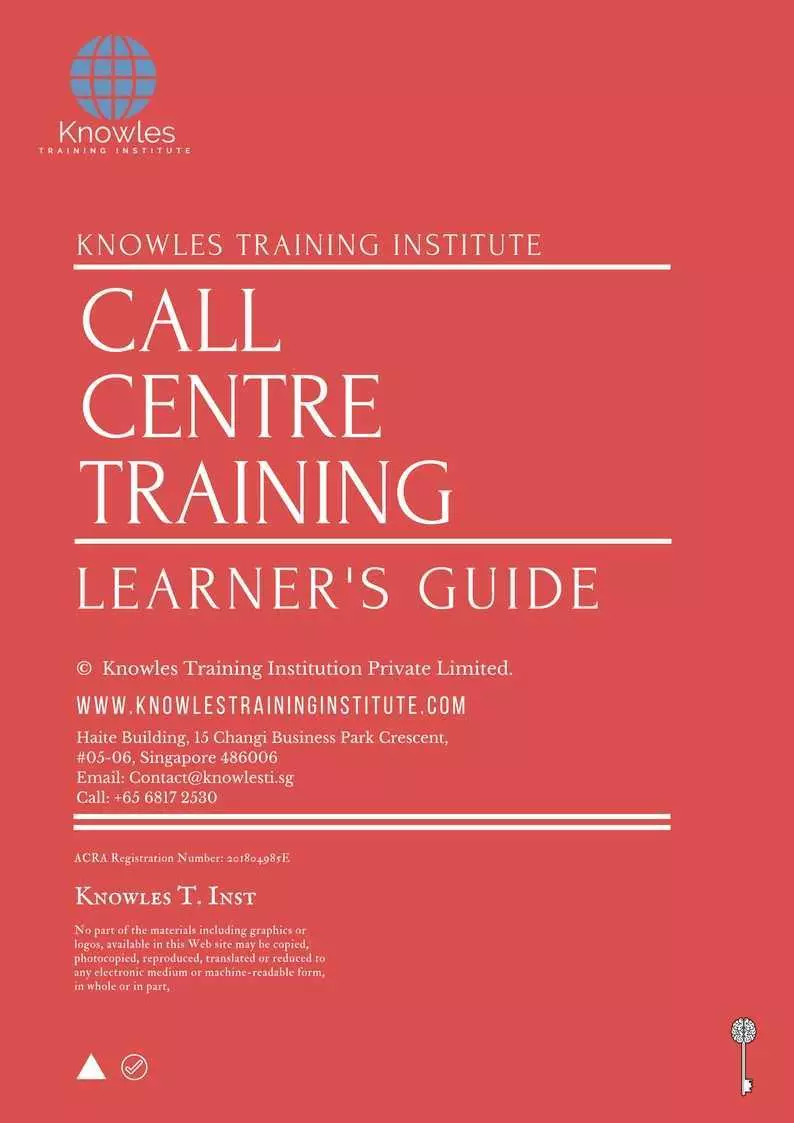 Call Centre Training Key Takeaways Notes
Call Centre Training Essentials Ebook
Call Centre Training Course Handouts
Call Centre Training 30-Day Action Plan
Call Centre Training MindMaps Pack
Call Centre Training PPT Slides Used During Course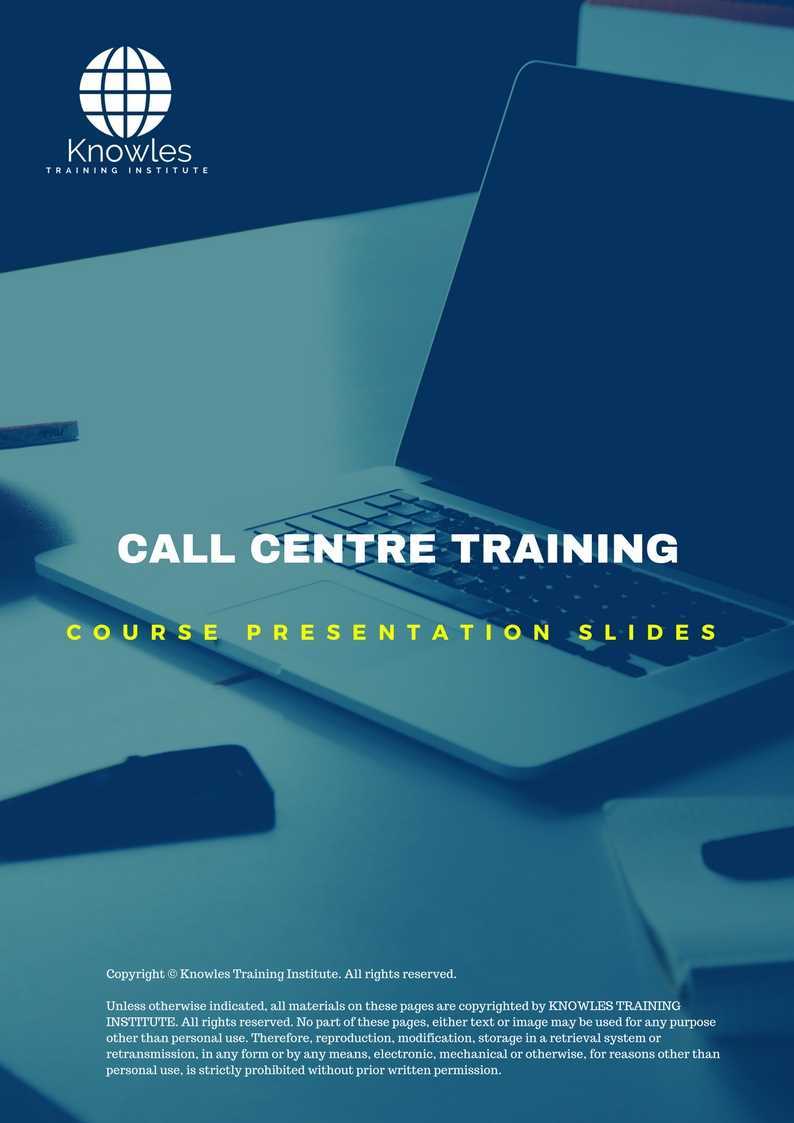 Call Centre Training Long-Term Memory Flashcards Pack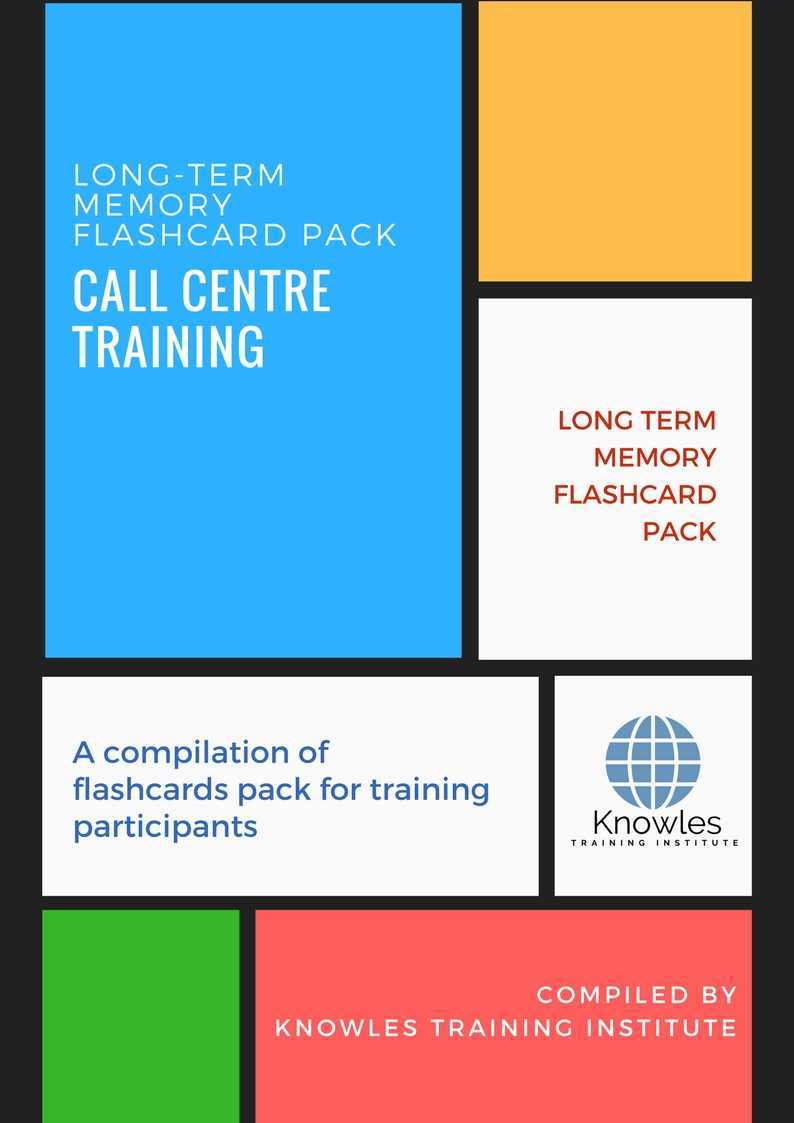 Call Centre Training E-Learning Course
Call Centre Training Online Video Course
Call Centre Training Essentials Audiobook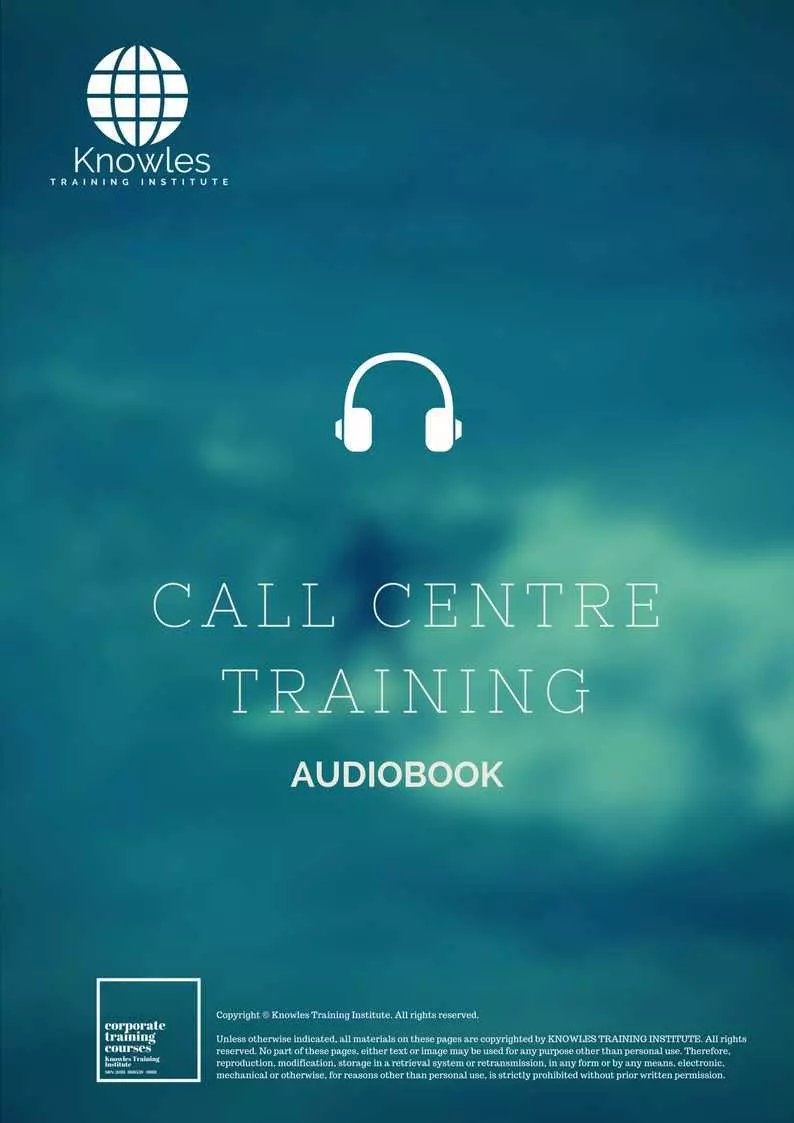 Call Centre Training Infographics Pack
Call Centre Certification
Each course participant will receive a certification of training completion
There are 3 pricing options available for this Call Centre Training training course. Course participants not in Singapore may choose to sign up for our online Call Centre Training training course.
2-Full Day Course
Learner's Guide
Course Handouts
—
—
—
—
—
—
—
—
—
—
Premium 2-Full Day Course
Learner's Guide
Course Handouts
PPT Slides Used During Training Course
Long-Term Memory Flashcards Guide TM
1 Year Access to Online Training Video Course (*Worth S$589.97)
Contact Your Trainer: 90-Day Post Course Help (*Worth S$89.97)
Key Learning Takeaway Notes (*Worth S$18.97)
Audio Book (*Worth S$18.97)
eBook (*Worth S$14.97)
Course Infographics Pack (*Worth S$11.97)
Course Mind Maps (*Worth S$8.97)
30-Day Action Plan
Course Discounts, Fundings & Subsidies
We have the following  discounts, fundings & subsidies for this Call Centre Training training course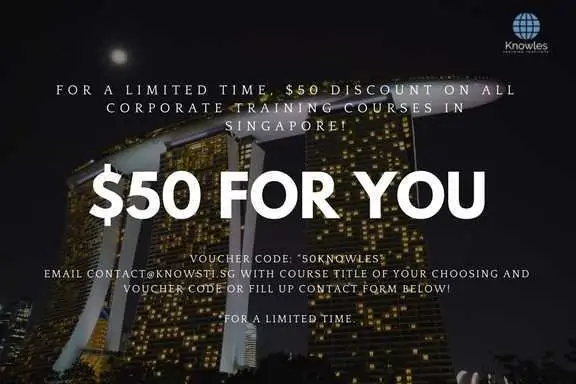 Upcoming Call Centre Training Course Schedule
Contact us for the latest Call Centre Training course schedules:
Phone: +65 6714 6663
Email: contact@knowlesti.com
Message:
Download Call Centre Course Brochure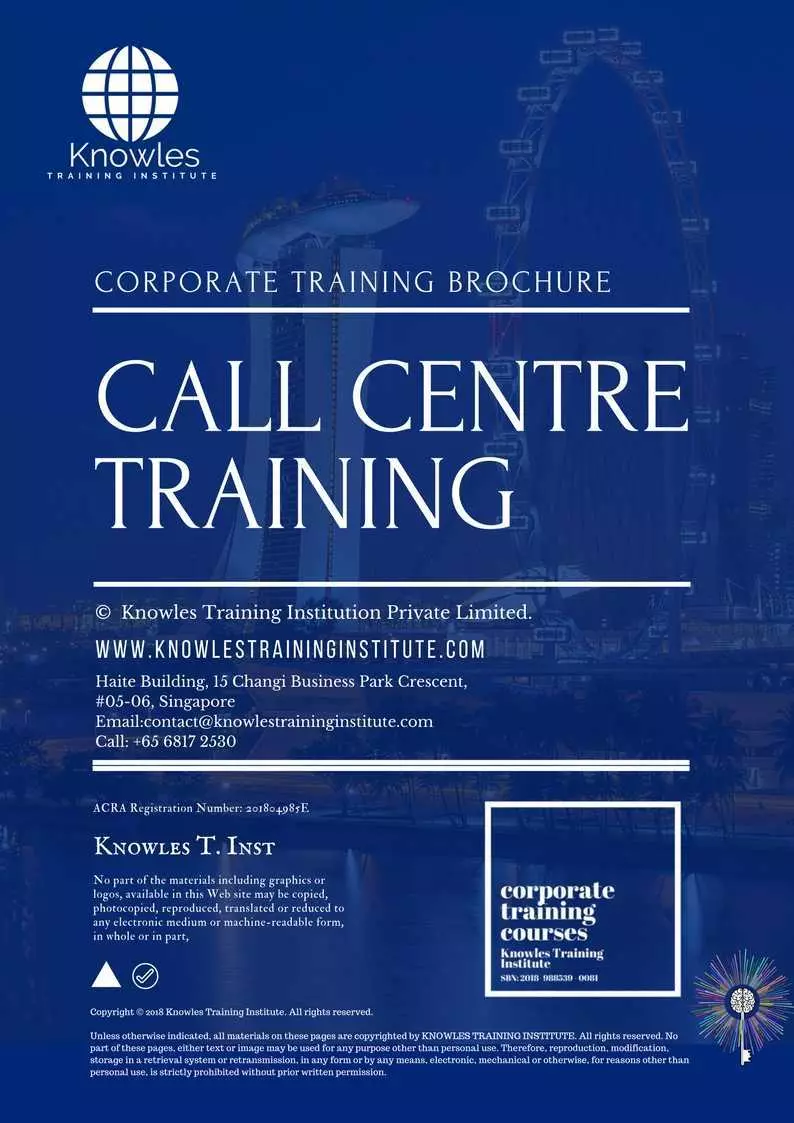 Request for this Call Centre Training course brochure. Fill up the short information below and we will send it to you right away!
Post-Training Support: A vast majority of training does not have any effect beyond 120 days. But to work, training has to have a strong pre- and post-training component. Post-training reinforcement consequently helps individuals to recall the understanding and ask questions.

Blended Learning: Learning does not occur in the classroom. Virtually everybody prefers distinct ways of learning. Successful learning should have a multi-channel, multi-modal strategy.

We Understand The Industry: Similarly, we've got a profound comprehension of the business, business design, challenges, strategy and the that our participants are in and have designed the courseware to cater to their professional needs.

Course Content: Knowles Training Institute's material is relevant, of high quality and provide specific learning outputs. As a result, Participants will leave the training course feeling as they have gained a strong understanding and will also be in a position to execute what they have learned sensibly.

Course Development — The workshop modules follow a systematic and logical arrangement. Therefore, this structure helps to ensure that the course material allows the facilitators to deliver the course in a logical arrangement. Consider the subjects as building bricks into learning, our facilitators slowly build towards a comprehensive picture of this entire topic.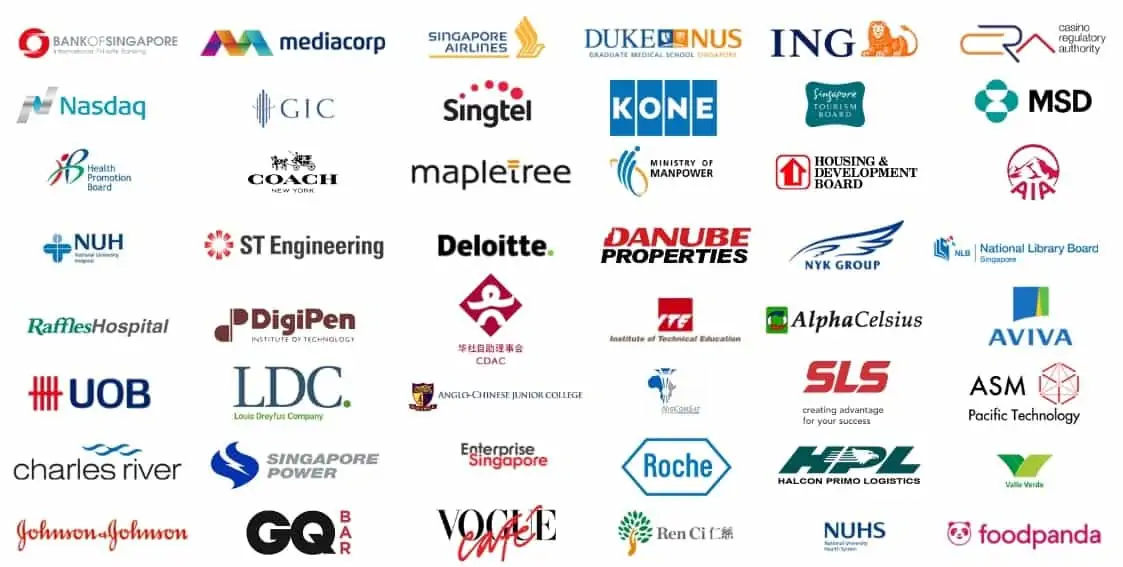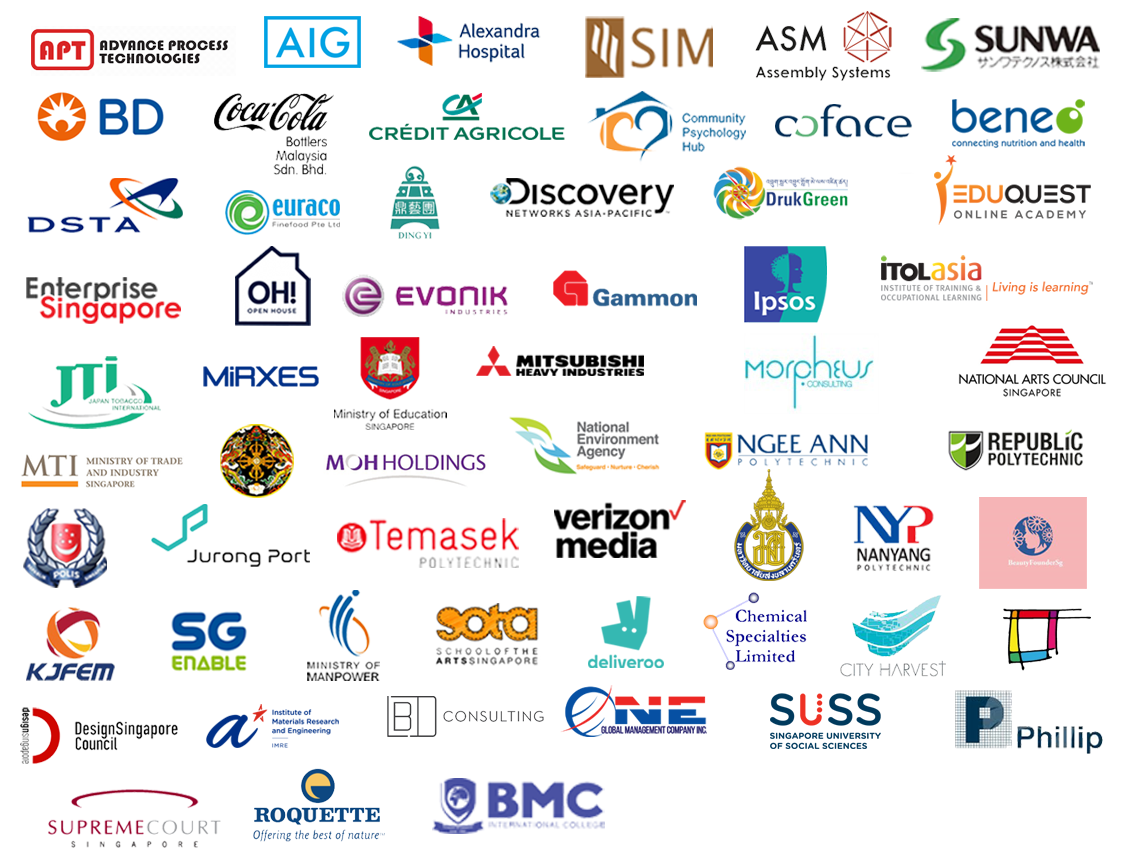 Fill up the form and we will get back to you in less than 1 working day.
Alternatively, give us a call to have one of our training consultants contact you. Our corporate training courses can be contextualized to meet your organization's training needs. Leverage on our large pool of professional trainers and consultants for your organization's training needs.
Office Address: Knowles Training Institute, 7 Temasek Boulevard, #12-07, Suntec Tower One, Singapore 038987
We Guarantee 100% Privacy. We Respect Your Privacy. Your Information Will Never Be Shared.
Register Now
Register For This Call Centre Training Course Now!
Call Centre Training course, workshop, training, class, seminar, talk, program, programme, activity, lecture. Call Centre Training courses, workshops, classes, seminars, talks, programs, programmes, activities, lectures in Singapore. Call Centre Training improvement tips, Call Centre Training techniques, improve Call Centre Training, improve Call Centre Training games, Call Centre Training improvement exercises, improve Call Centre Training power, how to have good Call Centre Training, how to have good Call Centre Training in studying, how to build up your Call Centre Training, how to improve Call Centre Training how to improve Call Centre Training course in Singapore. Enhance, boost, build up, enlarge, heighten Call Centre Training course in Singapore. Increase, intensify, raise, reinforce, strengthen Call Centre Training. Upgrade, amplify, boom, elevate, exaggerate, magnify, grow, gain Call Centre Training. Develop Call Centre Training, multiple, power up, beef up, bolster, establish, extend Call Centre Training. Invigorate, restore, step up, toughen, empower, fortify, regenerate Call Centre Training. Rejuvenate, renew, escalate, expand, maximize Call Centre Training. Powerful, mighty, impressive, competent, great, excellent, exceptional Call Centre Training in Singapore. Superb Call Centre Training. Super, superior, strong, solid, active Call Centre Training training courses and workshops in Singapore. Call Centre Training enhancement, booster, building up, enlargement, heightening, increment, strengthening, amplification. Call Centre Training magnification, growth, development, power, empowerment, regeneration. Call Centre Training rejuvenation, development, escalation, expansion. Call Centre Training maximization, power training courses & workshops in Singapore.