Technical Writing Course in Singapore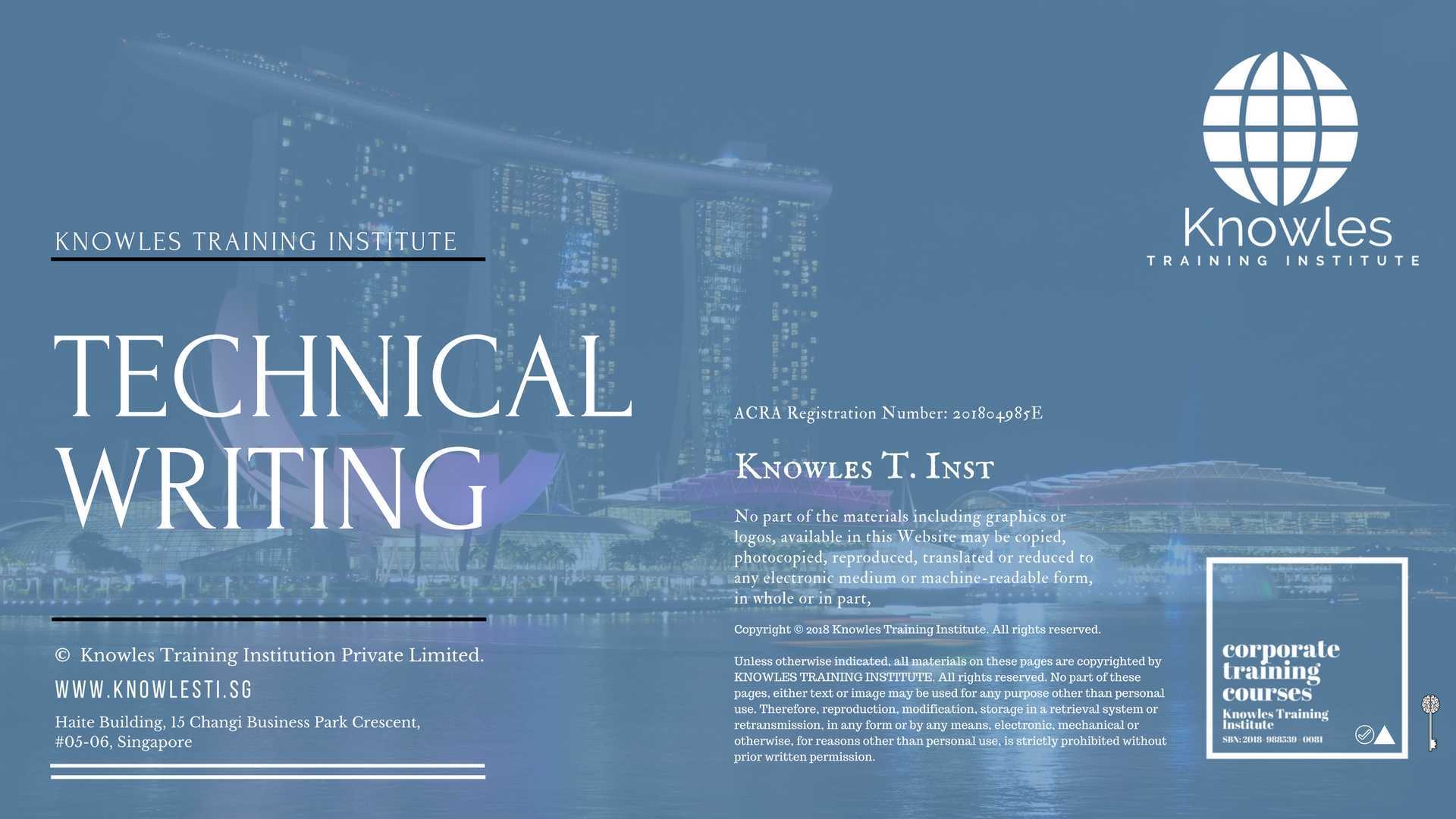 About This Course Technical Writing Course in Singapore
Technical Writing Course in Singapore
Learn Advanced Technical Writing in Singapore!
Technical writing is done by a technical writer (or technical author) and is the manner of writing and distributing information in a professional context. A technical writer's main task is to communicate information to another person or company in the clearest and most effective manner possible. The information that technical writers communicate is often complicated, and it is one of their main tasks to analyse the information and display it in a format that is simple to read and understand.
"Technical Writers Will be Always in High Demand" – Knowles Training Institute
A great technical writer needs powerful writing and communication abilities. They do not only communicate information through text and must be skilled with computers as well. Technical writers use a broad range of programs to create and edit illustrations, diagramming programs to produce visual aids, and document processors to design, create, and format reports and documents.
This technical writing course from Knowles Training Institute will teach you how to take complicated concepts and make them coherent and interesting in written form. This skills-based course will assist you to set technical writing standards that will influence business results. This Technical Writing course is taught as a two-day, facilitator-led class in a corporate or on-site training setting.
Technical writing remains to be an extremely coveted skill in the professional workplace. Demand is anticipated to grow by 10% from 2014 to 2024. This is quicker than normal for all professions. Today technical writing includes all documentation of complicated technical processes. It contains executive summary statements, reports, briefs. Basically, any time technical information is conveyed in writing at work, it is technical writing.
Nowadays the majority of individuals use different electronics and devices. As technology develops rapidly, companies will always be in need of smart and talented technical writers who can compose user guides, manuals and instructions in a clear and consice manner.
Technical writing includes high-tech engineering, manufacturing, biotech, energy, aerospace, finance, IT, and global supply chain. The format is no longer restricted to long manuals. Technical information must be compressed and displayed unambiguously, which can be in the form of technical reports, policies, emails, briefs, and press releases.
Technical writing requires a writer to examine the audience. A technical writer must be aware of their audience's existing knowledge about the material they are considering as the knowledge base of the writer's audience will determine the content and focus of a document. For example, an evaluation report explaining a scientific study's conclusions that are written to a group of highly skilled scientists will be differently constructed than one meant for the general public. Technical writers don't have to be subject-matter experts themselves and frequently collaborate with subject-matter experts to complete assignments that require more knowledge about a subject that they hold.
Excellent technical writing is succinct, focused, easy to get, free of errors, and is audience-based. Technical writers concentrate on making the documents as clear as possible, bypassing overly technical phrases and stylistic varieties like passive voice and nominalisations. Because technical documents are used in real-world conditions, it should be clear what the subject matter of a technical document is about and what should be done with the given information. It would be unfortunate if a technical writer's document on how to use a high-powered X-ray machine were challenging to read.
Technical writers produce information in such a way that it is clearly understood, grasped and remembered.
Technical writing must be accurate. A technical writer, after analysing their audience, knows what they are trying to communicate. The goal from there is to convey the message accurately and ethically. Physical, environmental, or financial repercussions could result if a writer does this incorrectly. Knowing the audience is critical to accuracy because the language will be tailored according to what they know about the subject at hand. For example, instructions on how to correctly and safely build a bookshelf are included when purchased. Those instructions are created so that anyone could follow along, including accurate details as to where each fastener goes. If those instructions were incorrect, the bookshelf could be unstable and fail.
Document design and layout are also very essential components of technical writing. Technical writers spend enormous amounts of time ensuring their documents are readable because a poorly designed document hampers a reader's understanding. Technical document design stresses proper usage of document design choices like bullet points, font-size, and bold text. Images, diagrams, and videos are also commonly employed by technical writers because these media can often convey complicated information, like an organisation's annual earnings or a product's design features, more efficiently than text.
The Different Types of Technical Documents
Technical writing includes many genres and writing styles depending on the audience and information. Technical documents are not only written by technical writers. Almost anyone who operates in a professional setting writes technical documents of some kind. Some examples of technical writing include:
Instructions and procedures are documents that support either developers or end users operate or configure a device or program. Some examples of instructional documents include troubleshooting guides, user manuals for computer hardware, computer programs, household products, medical equipment, automobiles and mechanical products.
Proposals. Most projects start with a proposal—a document that explains the purpose of a project, the responsibilities that must be performed in the project, the techniques used to execute the project, and finally the cost of the project. Proposals include a broad range of subjects. A technical writer may write a proposal that describes the cost to install a brand new IT system, a marketing professional may write a proposal with the product and service offerings and range, and a professor may write a proposal that outlines how a new biology class can be structured.
Emails are the most frequently written exchange in business. Emails can be created with a variety of goals—some are usually aimed at directly communicating information while others are intended to convince the recipient to accomplish a specific task.
Press releases is another document that requires technical writing. When an organisation wants to publicly reveal a new service or product, they will have a technical writer compose a press release which is a document that explains the product's functions and value of their product to their consumers.
Specifications are designed frameworks that describe the structure, packaging, parts and delivery of an object or process in sufficient detail that another individual can reconstruct it. An example is a technical writer might draw and write the specifications for a smartphone or washing machine so that a manufacturer can produce the object.
White papers are examples of documents composed for specialists in a field and typically describe a solution to a technological or business challenge. Some examples of white papers comprise of a piece that details how to make a company stand out in the market or an article explaining how to prevent cyber-attacks on firms.
Descriptions are concise explanations of processes and procedures that help users understand how something works. For example, a technical writer might write a document that shows the effects of greenhouse gases or demonstrates how the braking system operates on a motorbike.
Résumés and CVs are other examples of technical documents. Resumes are documents that are used in a setting to inform users of the job candidate's credentials.
Datasheets are the document that summarises the key specifications, features, application circuits, technical characteristics and some other related information about the product, equipment machine, software, application, the system in summary.
Websites are sometimes written by technical writers as well. The advent of hypertext has altered the way documents are read, organised, and accessed. Technical writers are sometimes responsible for authoring pages on sites like "About Us" pages or product pages and are sometimes required to be proficient in web development tools.
A case study is a written report about a group, person, or situation that has been studied over time. A case study is also a situation in real life that can be observed at or studied to learn about something. For example, an individual's challenging circumstances at his or her workplace and how he or she solve it is a case study.
Technical reports are written to provide users with instructions, information, and outline of tasks. Reports come in many forms. For example, a technical writer may assess a building that is for sale and produce a trip report that highlights their findings and whether or not they belief the building should be purchased. While another technical writer who is employed by a non-profit company may write an evaluation report that shows the findings of the organisation's research into water pollution.
Who Should Attend This Technical Writing Course
This Technical Writing workshop is ideal for anyone who would like to gain a strong grasp and improve their Technical Writing.
All Staff Within An Organisation
Group Size For This Technical Writing Course in Singapore
The ideal group size for this Technical Writing course is:
Course Duration For This Technical Writing Course in Singapore
The duration of this Technical Writing workshop is 2 full days. Knowles Training Institute will also be able to contextualise this workshop according to different durations; 3 full days, 1 day, half day, 90 minutes and 60 minutes.
Course Benefits of This Technical Writing Course
Below is the list of course benefits of our Technical Writing course
Learn to reduce the errors of poorly crafted documents and increase the impact of white papers, product manuals, user's guides, annual reports, spec sheets, legal forms and websites.
Learn skills to improve the quality, clarity, structure, and expected results of all your technical communication. Compelling and concise written documents help you increase productivity, resolve issues, avoid errors, and increase credibility.
Learn to take complex ideas and make them understandable and memorable in written form.
How to conduct effective research for your technical writing work
A structure for outlining and structuring technical papers.
Comprehensive understanding of your audience's needs.
Effective instruments to express complicated ideas and issues effectively for expert and non-expert audiences.
Knowledge of how best to use and explain visuals.
An appreciation of the laws of plain English.
Editing and proofreading methods.
How to write clearly
Learn the best tools technical writers use
Technical Writing Course Objectives
Below is the list of course objectives of our Technical Writing course
Develop an understanding of what technical writing is
Identify how technical writing can improve a business environment
Recognise the importance of technical writing in terms of training manuals
Manage the influence of your own technical writing
Compare the improvement made after the consumption of technical writing
Communicate throughout the industry to ensure the writing is as varied as possible
Write useful technical papers, manuals, and white papers.
Assess your readers and produce documents to meet their requirements.
Build active sentences and sections that describe information.
Employ diagrams, tables, charts, and other graphical instruments effectively.
Create informational content that your readers will appreciate and use.
Organise ideas with the Front Loading Planner form.
 Reduce costly rewrites in later stages.
Comply with the ten standards of design.
Create a draft of the actual document.
Use the Four-Box Organizer form to prototype smaller papers or structure larger prototypes quickly.
Transform complex concepts into sentences and paragraphs.
Compose a working text.
Evolve prototypes into an actual document.
Ensure the quality of the nearly finished product.
Check accuracy of information.
Correct grammar, punctuation, and spelling.
Technical Writing Course Content
Below is the list of course content of our Technical Writing training course
What is technical writing?
The benefits of technical writing
Top 10 myth about technical writing.
What is included within the genre of technical writing?
Using technical writing to improve business knowledge
Consuming technical writing in order to create more
Practising technical writing
Descriptions versus Instructions
Deciding what counts as good technical content
Identifying things in the media to write about
The Three "Knows" of Technical Writing
Characteristics of Technical Writing.
Measures of Excellence in Technical Documents.
The Content Approach.
Acquiring the Three Types of Knowledge.
Understanding Audience and Purpose.
Collaborative Writing.
Writing for Multiple Audiences.
Academic vs Workplace Research.
Conducting Secondary Research.
Primary Research.
Focus on Process.
Laboratory Report.
Feasibility, recommendation, and evaluation reports.
Checklist for the technical report.
Style of writing.
Audience analysis.
Planning techniques.
Layout and structure.
Signposting to support your reader.
Methods for presenting complex concepts and ideas clearly and simply.
Presenting numbers, charts and graphics.
Highlighting benefits.
Appropriate use of jargon.
Advance technical writing techniques
Editing and improving readability.
Technical Writing Course Value Added Materials
Each participant will receive the following materials for the Technical Writing course in Singapore
Technical Writing Learner's Guide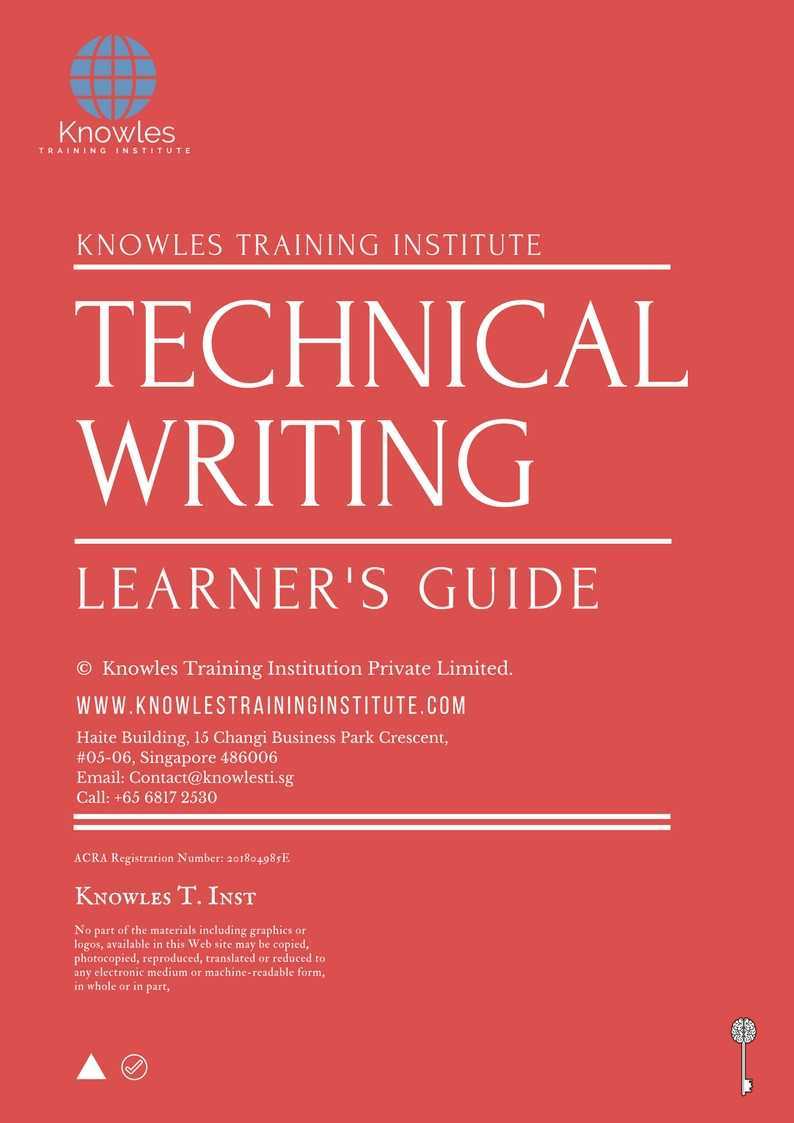 Technical Writing Key Takeaways Notes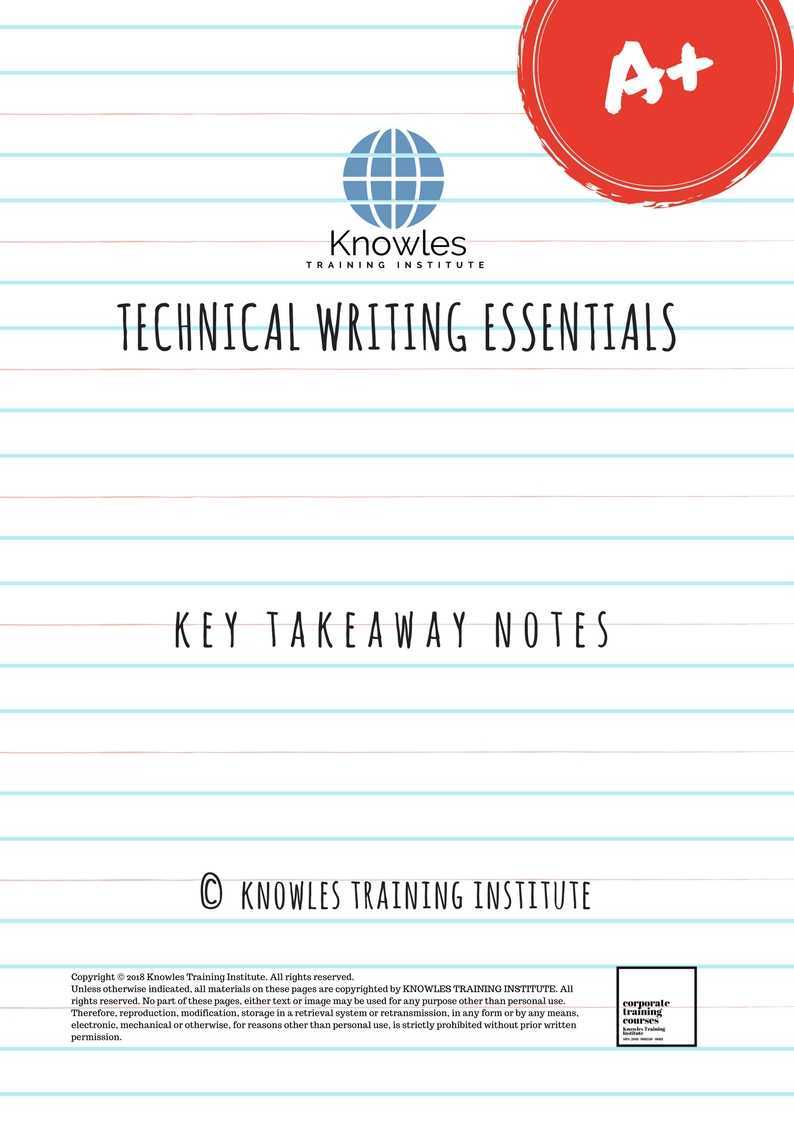 Technical Writing Essentials Ebook
Technical Writing Course Handouts
Technical Writing 30-Day Action Plan
Technical Writing MindMaps Pack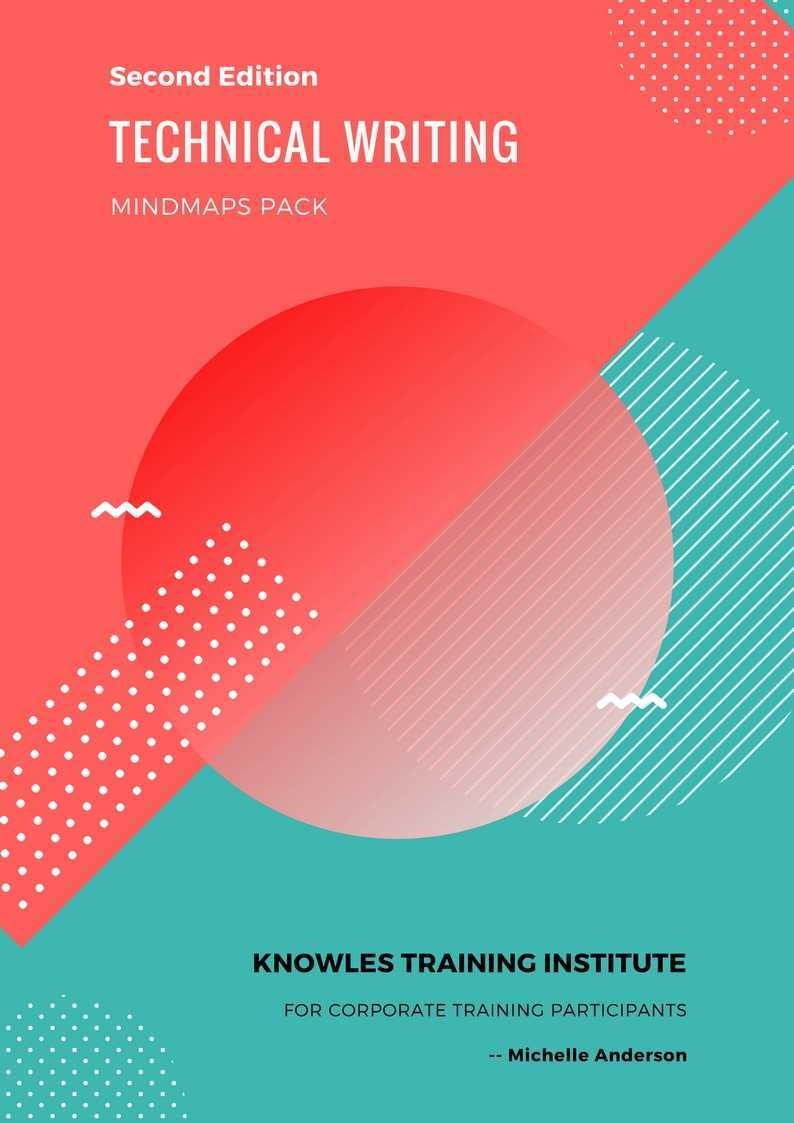 Technical Writing PPT Slides Used During Course
Technical Writing Long-Term Memory Flashcards Pack
Technical Writing E-Learning Course
Technical Writing Online Video Course
Technical Writing Essentials Audiobook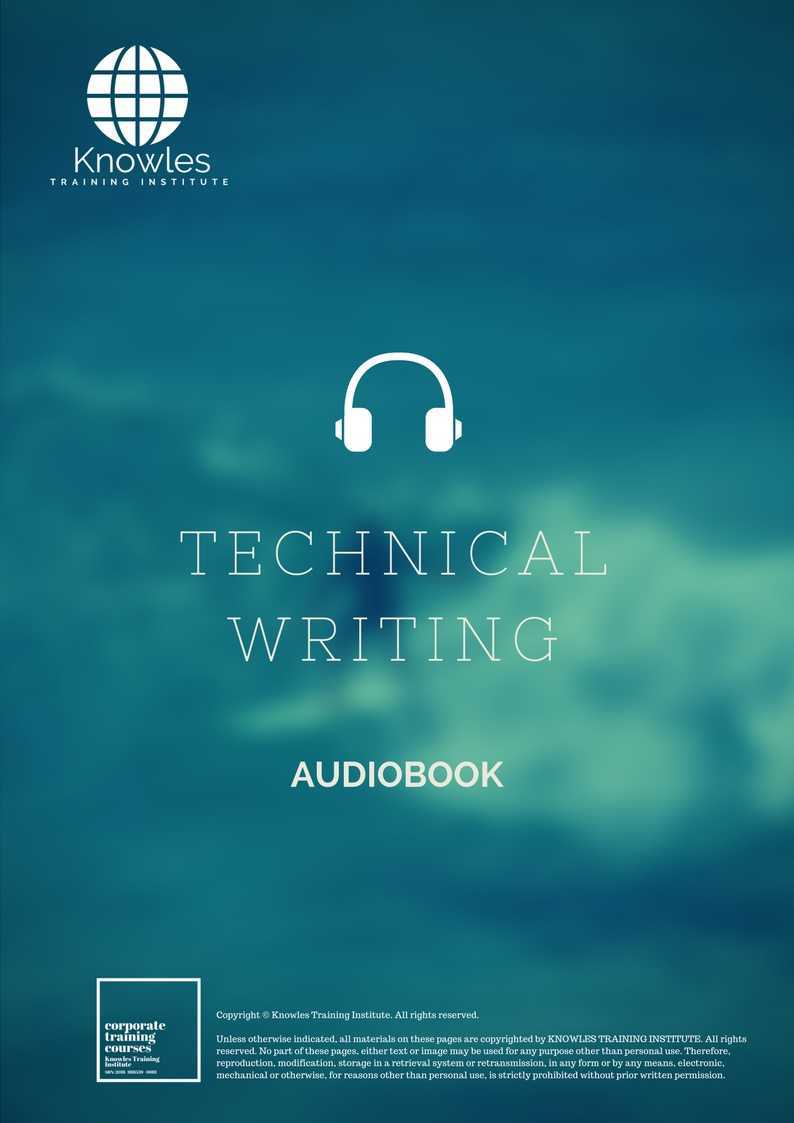 Technical Writing Infographics Pack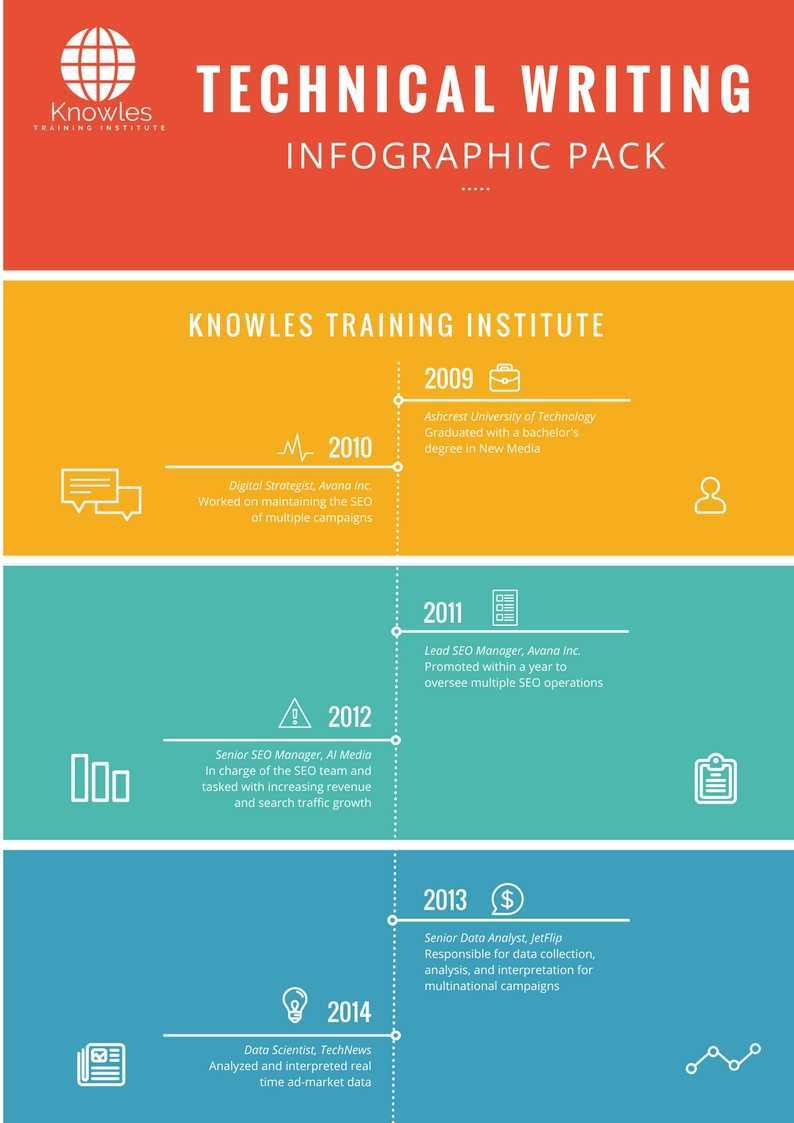 Technical Writing Course Certification
Each course participant will receive a technical writing course certification of training completion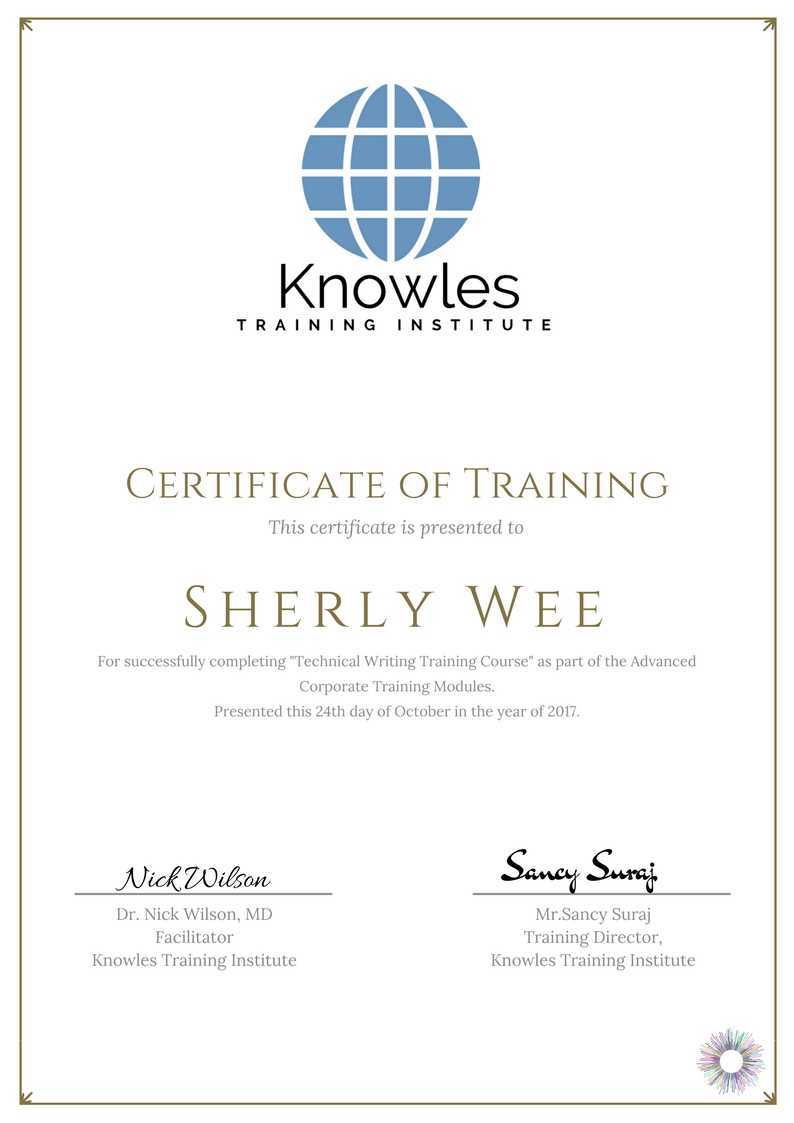 Technical Writing Course Fees
There are 3 pricing options available for this Technical Writing training course. Course participants not in Singapore may choose to sign up for our online Technical Writing training course.
2-Full Day Course
Learner's Guide
Course Handouts
—
—
—
—
—
—
—
—
—
—
Premium 2-Full Day Course
Learner's Guide
Course Handouts
PPT Slides Used During Training Course
Long-Term Memory Flashcards Guide TM
1 Year Access to Online Training Video Course (*Worth S$589.97)
Contact Your Trainer: 90-Day Post Course Help (*Worth S$89.97)
Key Learning Takeaway Notes (*Worth S$18.97)
Audio Book (*Worth S$18.97)
eBook (*Worth S$14.97)
Course Infographics Pack (*Worth S$11.97)
Course Mind Maps (*Worth S$8.97)
30-Day Action Plan
*Online Version
1 Year E-learning Access
*Only Available For Certain Courses
Technical Writing Course Discounts, Fundings & Subsidies
We have the following  discounts, fundings & subsidies for this Technical Writing training course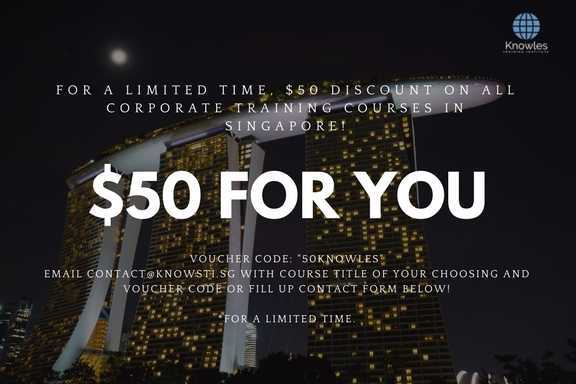 Our Trainers are Subject Matter Experts
Upcoming Technical Writing Course Schedule
Contact us for the latest Technical Writing course schedules:
Phone: +65 6817 2530
Email: contact@knowlesti.com
Message:
Download Technical Writing Course Brochure
Request for this Technical Writing course brochure. Fill up the short information below and we will send it to you right away!
KTI Training Methodology ™
Why Register For This Training Course?
Post Training Support: A vast majority of training does not have any effect beyond 120 days. To work, training has to have a strong pre- and post-training component. Post-training reinforcement helps individuals to recall the understanding and ask questions.

Blended Learning: Learning does not occur in the classroom. Virtually everybody prefers distinct ways of learning. Successful learning should have a multi-channel, multi-modal strategy.

We Understand The Industry: We've got a profound comprehension of the business, business design, challenges, strategy and the that our participants are in and have designed the courseware to cater to their professional needs.

Course Content: Knowles Training Institute's material is relevant, of high quality and provide specific learning results. Participants will leave the training course feeling as they have gained a strong understanding and will also be in a position to execute what they have learned sensibly.

Course Development — The workshop modules follow a systematic and logical arrangement. This structure helps to ensure that the course material allows the facilitators to deliver the course in a logical arrangement. Consider the subjects as building bricks into learning, our facilitators slowly build towards a comprehensive picture of this entire topic.
Technical Writing Course Enquiries

Fill up the form and we will get back to you in less than 1 working day.
Alternatively, give us a call to have one of our training consultants contact you. Our corporate training courses can be contextualised to meet your organisation's training needs. Leverage on our large pool of professional trainers and consultants for your organisation's training needs.
Office Address: Knowles Training Institute, 138 Robinson Road, #28-03, Oxley Tower, Singapore 068906
Office Phone: +65 6935 7406
Email: contact@knowlesti.sg
Technical Writing course, workshop, training, class, seminar, talk, Advance technical writing course, program, programme, activity, lecture. Technical Writing courses, workshops, classes, seminars, talks, programs, programmes, activities, lectures in Singapore. Technical Writing improvement tips, Technical Writing techniques, improve Technical Writing, improve Technical Writing games, Technical Writing improvement exercises, improve Technical Writing power, how to have good Technical Writing, how to have good Technical Writing in studying, how to build up your Technical Writing, how to improve Technical Writing how to improve Technical Writing course in Singapore. Enhance, boost, build up, enlarge, heighten Technical Writing course in Singapore. Increase, intensify, raise, reinforce, strengthen Technical Writing. Upgrade, amplify, boom, elevate, exaggerate, magnify, grow, gain Technical Writing. Develop Technical Writing, multiple, power up, beef up, bolster, establish, extend Technical Writing. Invigorate, restore, step up, toughen, empower, fortify, regenerate Technical Writing. Rejuvenate, renew, escalate, expand, maximize Technical Writing. Powerful, mighty, impressive, competent, great, excellent, exceptional Technical Writing in Singapore. Superb Technical Writing. Super, superior, strong, solid, active Technical Writing training courses and workshops in Singapore. Technical Writing enhancement, booster, building up, enlargement, heightening, increment, strengthening, amplification. Technical Writing magnification, growth, development, power, empowerment, regeneration. Technical Writing rejuvenation, development, escalation, expansion. Technical Writing maximization, power training courses & workshops in Singapore.
Summary
Reviewer
Review Date
Reviewed Item
Technical Writing Course In Singapore
Author Rating