Your Learning Styles Course in Singapore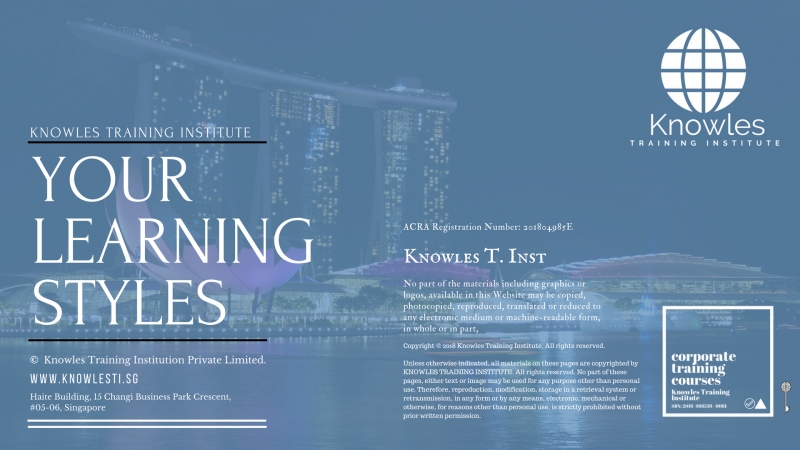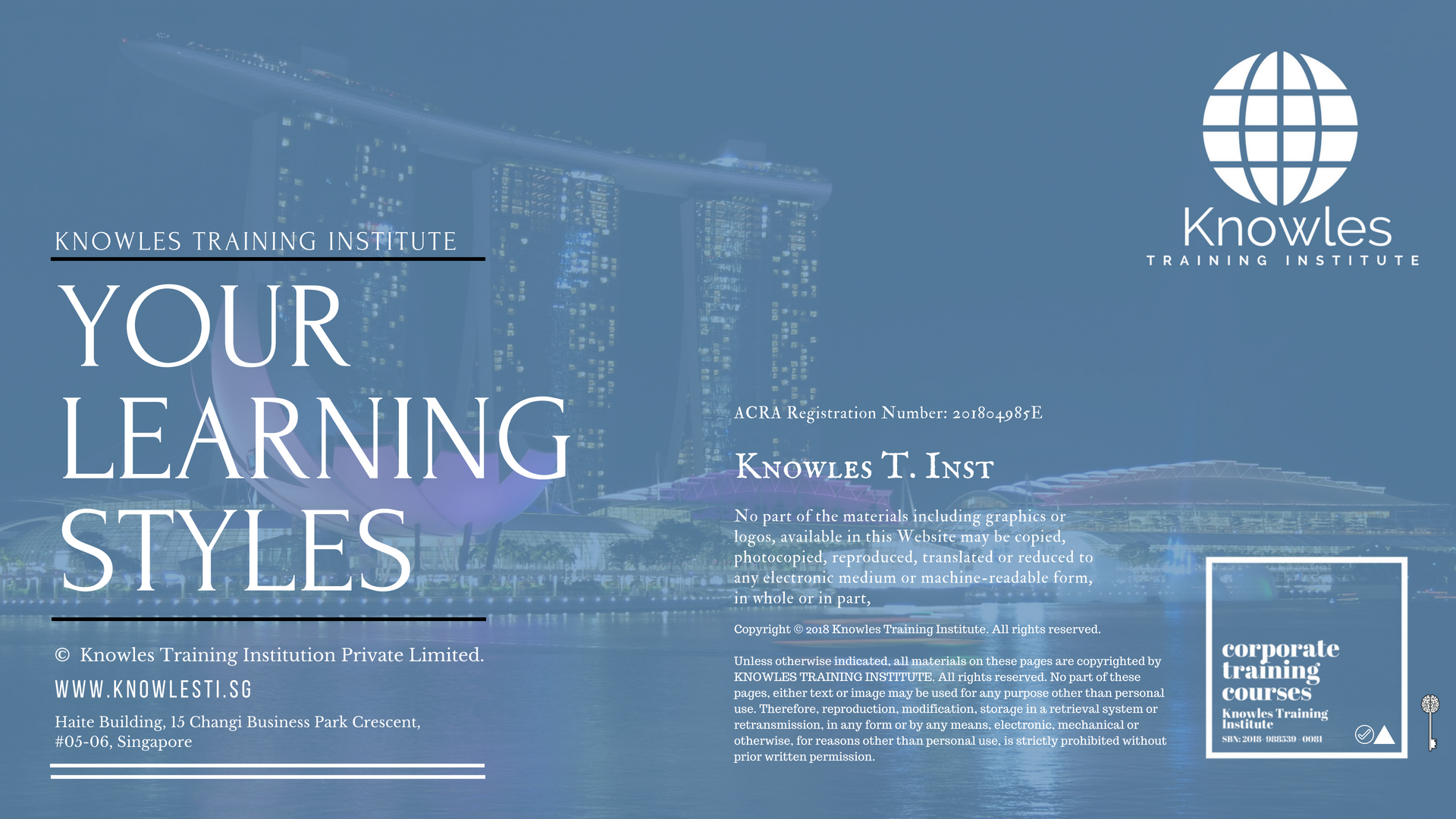 Your Learning Styles Course in Singapore
Learning can be defined as the process of acquiring skills or knowledge through study, being taught, or experience. It brings about a change in knowledge or behaviour that results from experience. Learning involves some physical changes in a nervous system like strengthening of synapses, pruning of neural pathways, and activation of neural pathways. This field of behavioural psychology focuses on measurable behaviours that you can learn, instead of trying to understand the internal states like attitudes and emotions.
You can strengthen, activate, re-route, and prune your neural pathways. This results in behavioural responses. Reflexes and instincts are some innate behaviour that does occur naturally. There are various types of learning that include observational learning, operant conditioning, and classical conditioning. Observational learning is simply observing others or situations. On the other hand, operant and classical learning are forms of associative learning. In this case, the learner makes associations between the different events that occur.
Learning skills are quite diverse and broad. Developing skills can pay off. This is because the skills transform your future for the better. There is a need to master beneficial lifelong skills that can help you work, live better, and learn.
This Your Learning Styles workshop is ideal for anyone who would like to gain a strong grasp and improve their Your Learning Styles.
All Staff Within An Organisation
The ideal group size for this Your Learning Styles course is:
Course Duration
The duration of this Your Learning Styles workshop is 2 full days. Knowles Training Institute will also be able to contextualised this workshop according to different durations; 3 full days, 1 day, half day, 90 minutes and 60 minutes.
Below is the list of course benefits of our Your Learning Styles course
Improve your creativity
Know how to solve problems
Improve your critical thinking
Become a better leader
Improve your communication
Adapt to different changes
Below is the list of course objectives of our Your Learning Styles course
Identify your learning styles
Learn various strategies that can maximize your learning strengths in a college environment or workplace
Be able to diagnose the needs of learning processes
Building strategies for accommodating the different learning styles
How to prepare others in the learning process
Consider how you can use your learning style or method to effectively teach others
Offer students tools to explore and identify their individual preferences for auditory, kinaesthetic, or visual learning
Offer opportunity for students to discover and share different strategies that are compatible with their learning preferences to enhance learning outcomes
Create learning environments that are conducive to optimal learning and implementing learning strategies
Demonstrate your sensitivity to personal learning needs and show spontaneity and flexibility in meeting a needs with various learning styles
Design a concise, clear lesson plans that demonstrate the use of various learning styles
Develop activities that facilitate students and others to respect and support individual differences in various learning styles
Below is the list of course content of our Your Learning Styles training course
What are different learning styles commonly used
Learning through practical techniques and tips from experienced people
Learning by watching others and also thinking before acting
Learn by participation and doing
How to understand theory very clearly and how to use it to apply learning in reality
Using mental learning and imaging effectively and in a fun way
How to silence learning distractors and those who sabotage learning through negative talk
How to learn from body language
Understanding strengths and weaknesses of different learning styles
How emotional intelligence is vital to success
Each participant will receive the following materials for the Your Learning Styles course
Your Learning Styles Learner's Guide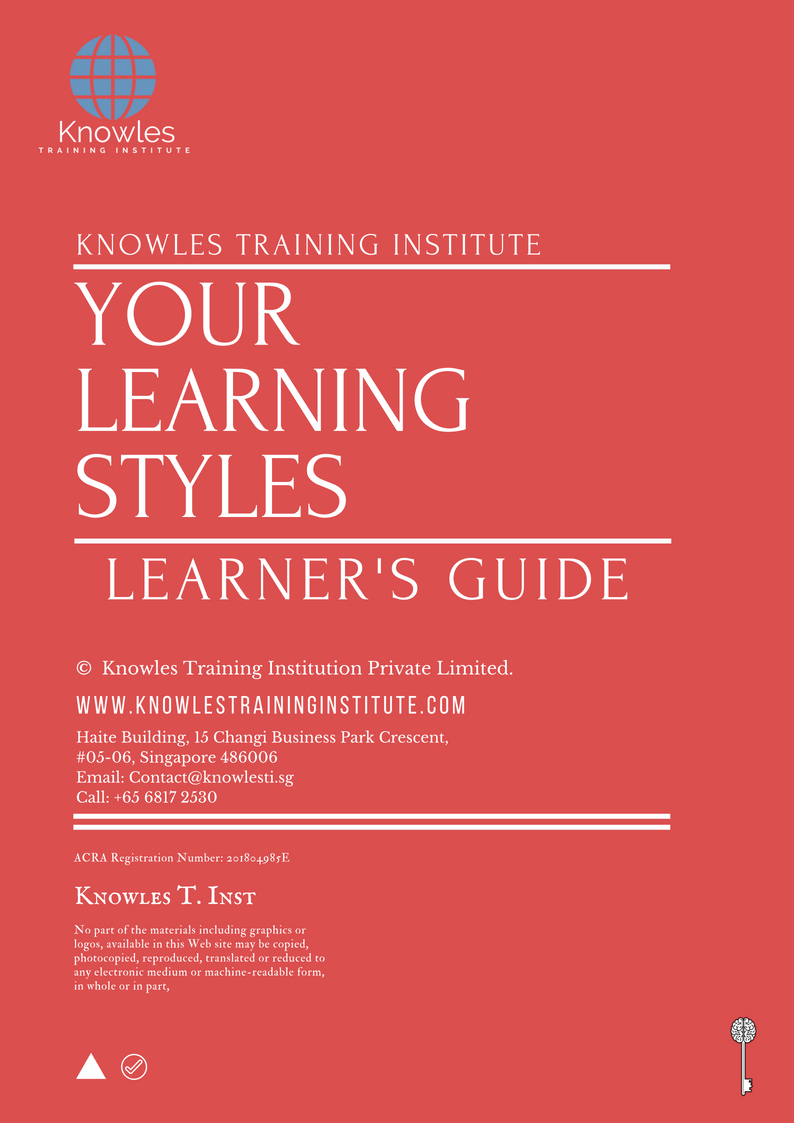 Your Learning Styles Key Takeaways Notes
Your Learning Styles Essentials Ebook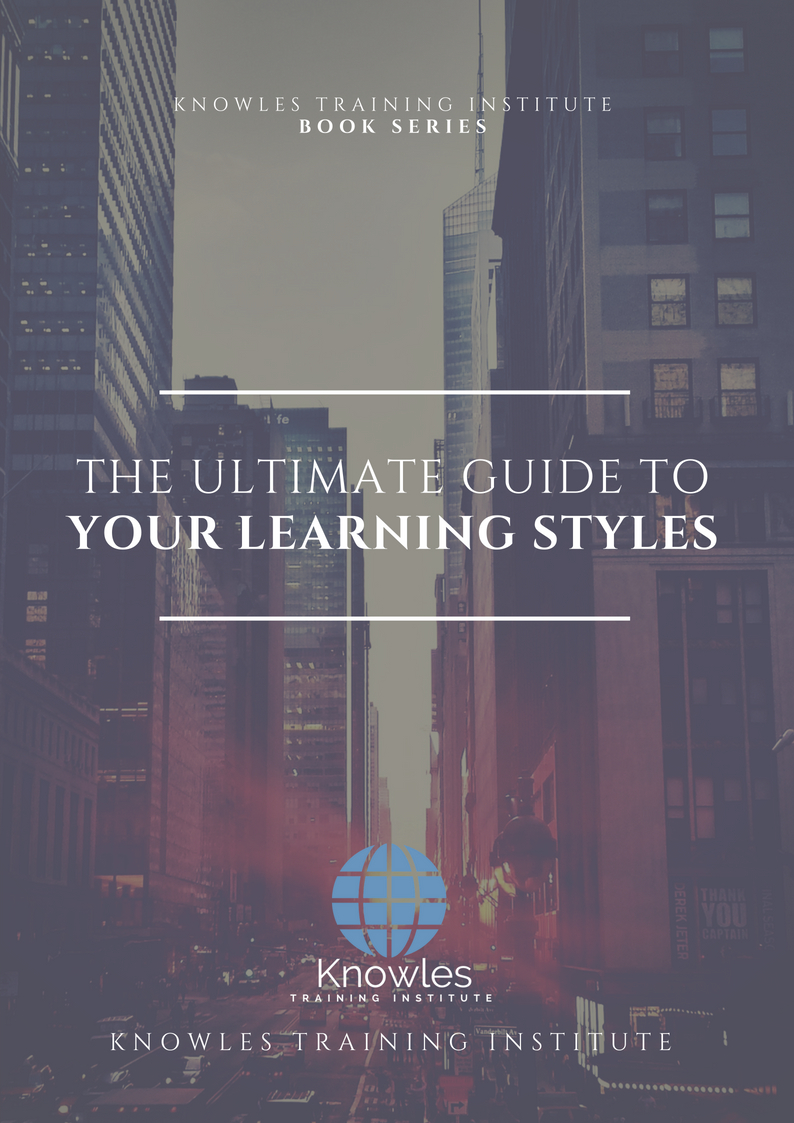 Your Learning Styles Course Handouts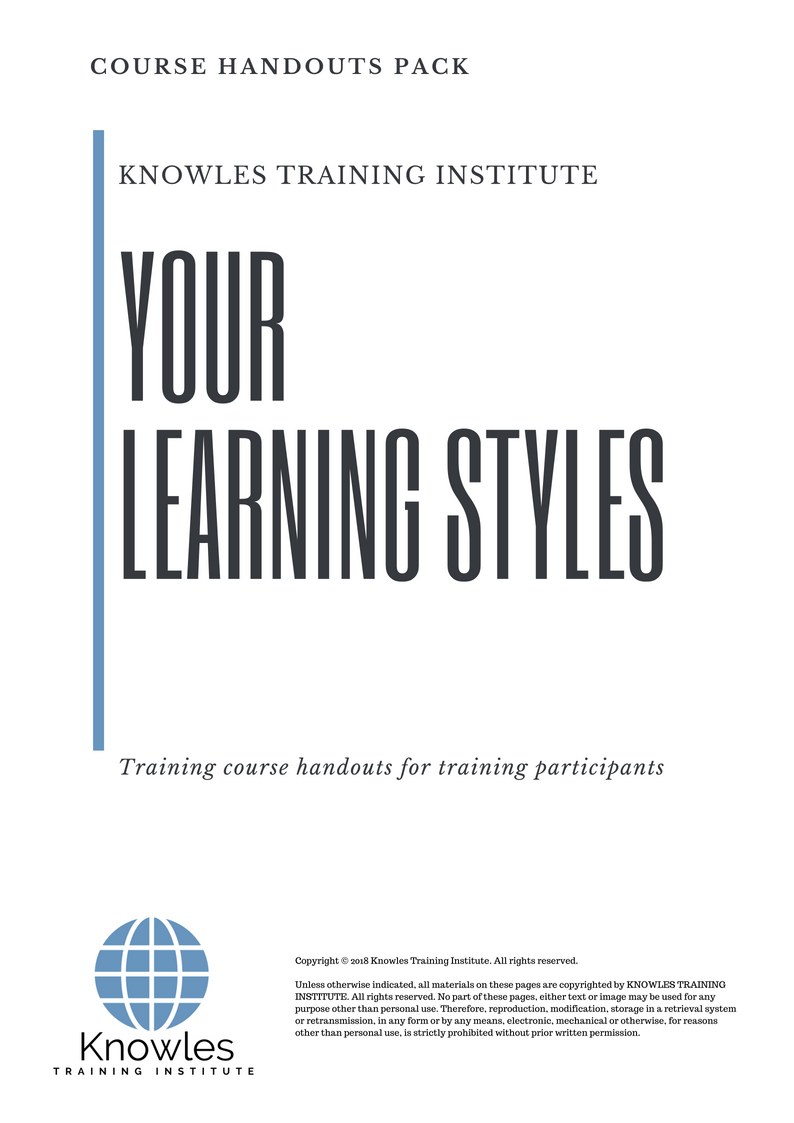 Your Learning Styles 30-Day Action Plan
Your Learning Styles MindMaps Pack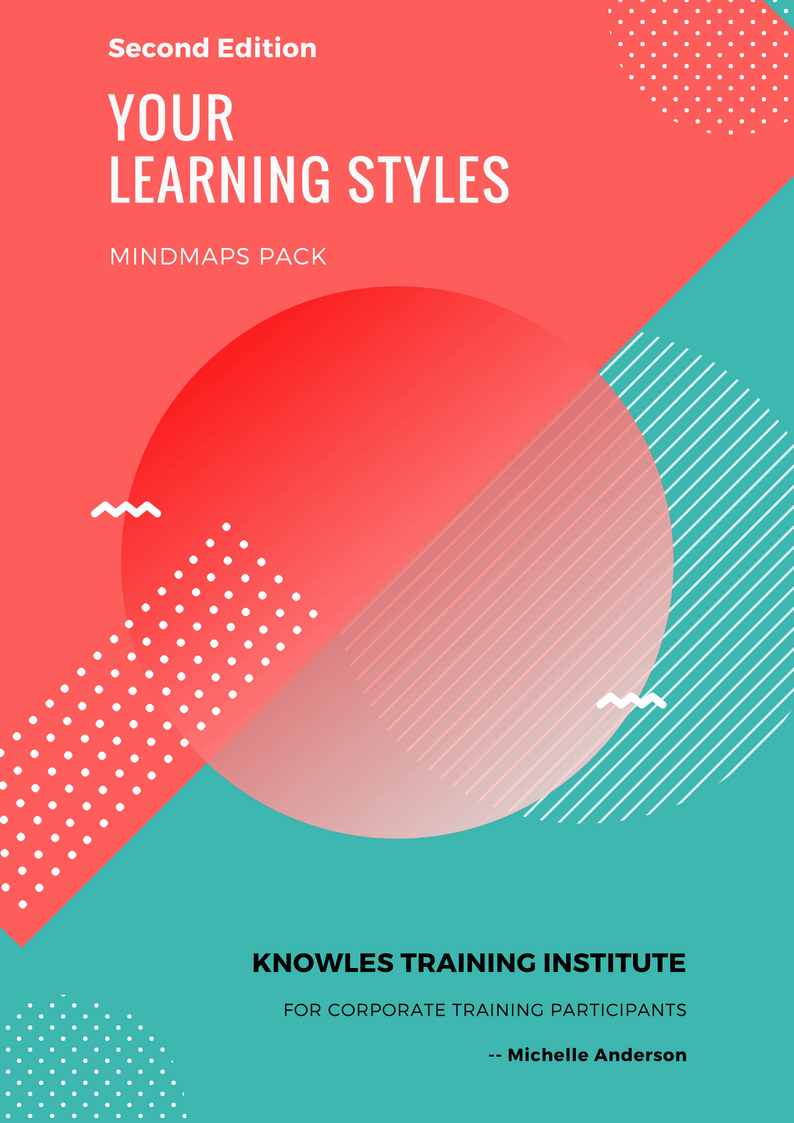 Your Learning Styles PPT Slides Used During Course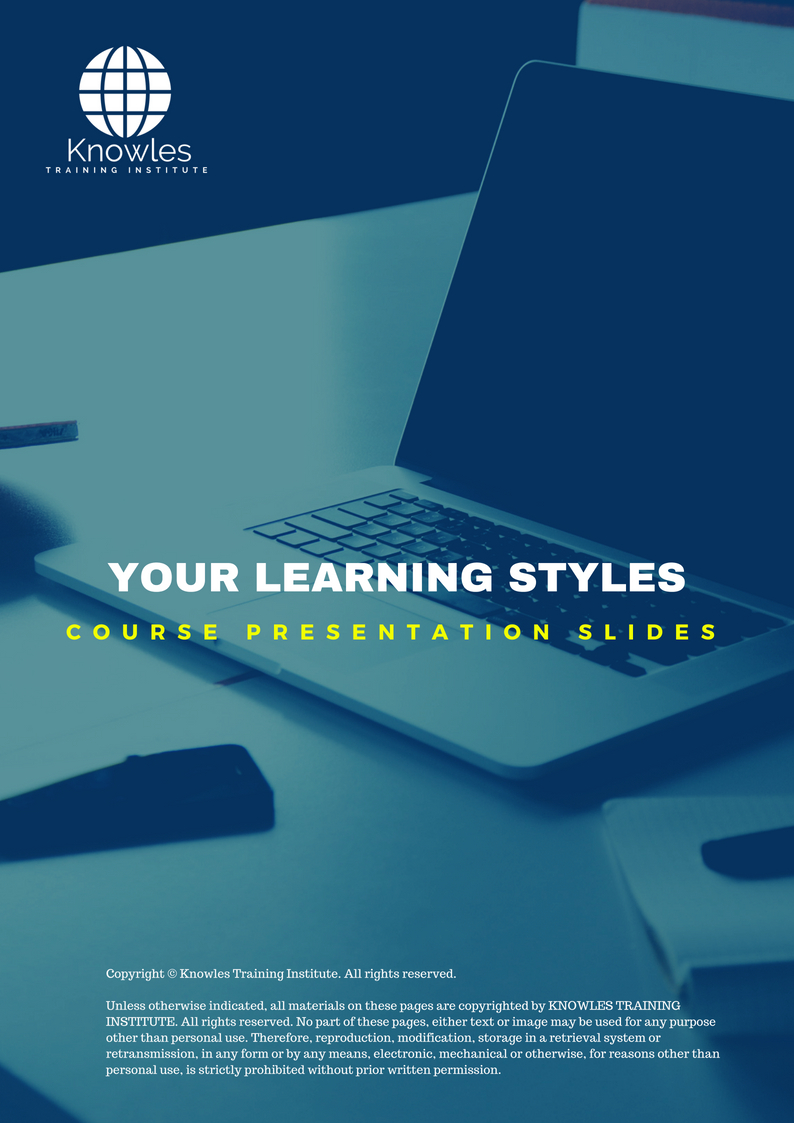 Your Learning Styles Long-Term Memory Flashcards Pack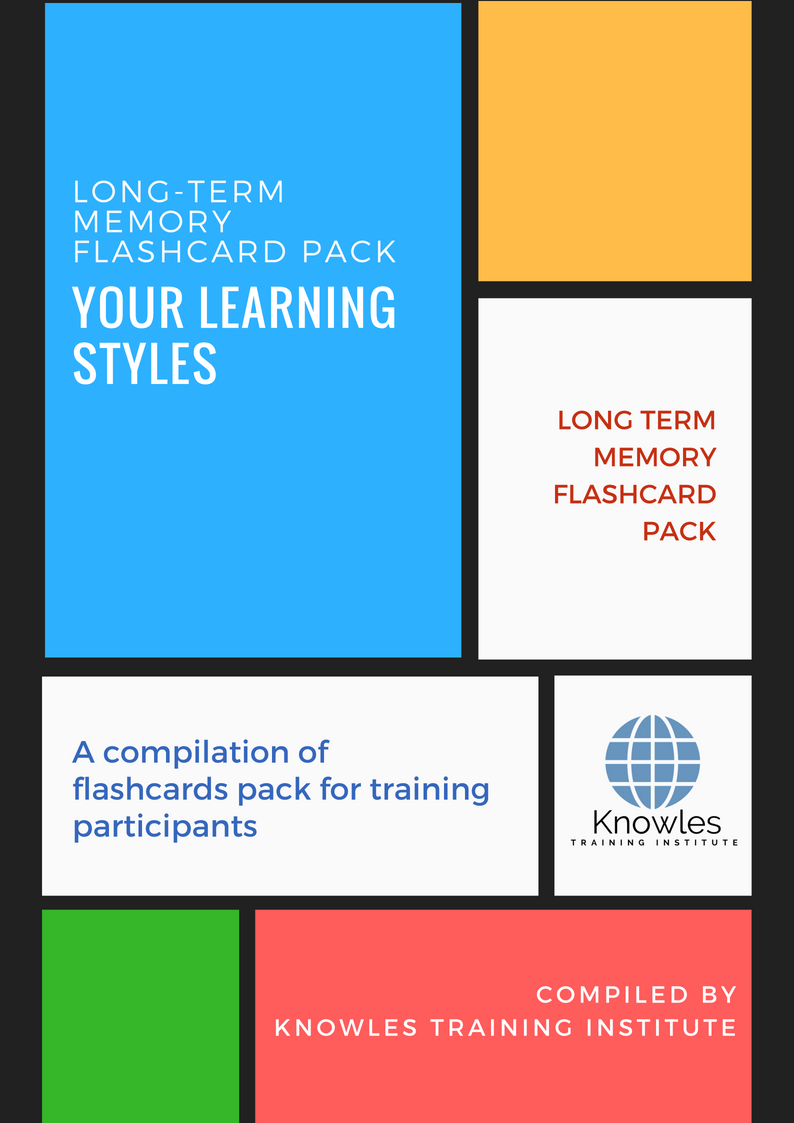 Your Learning Styles E-Learning Course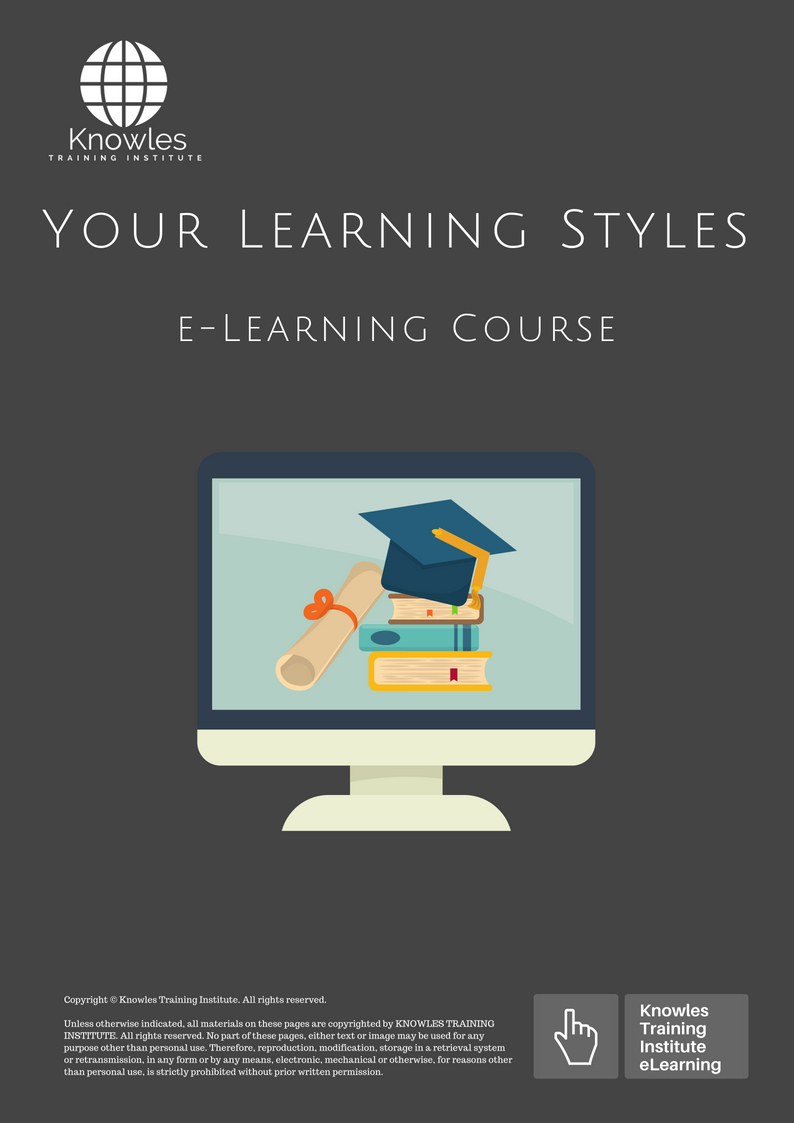 Your Learning Styles Online Video Course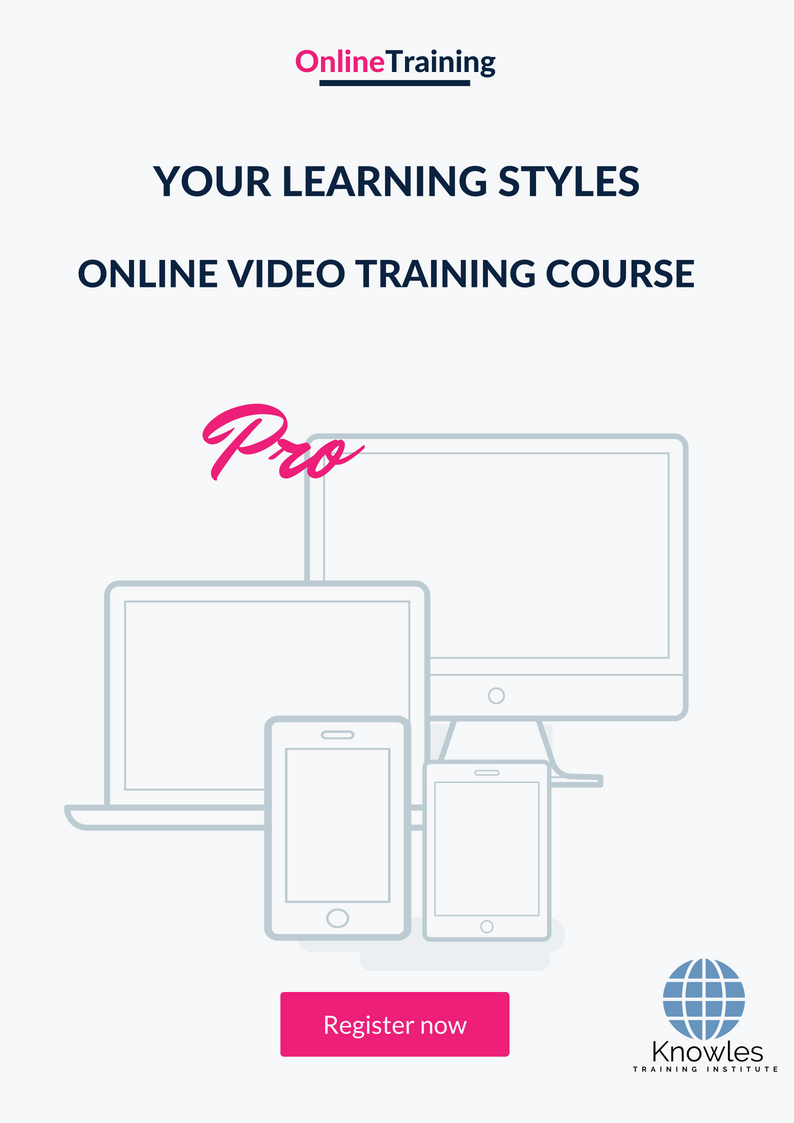 Your Learning Styles Essentials Audiobook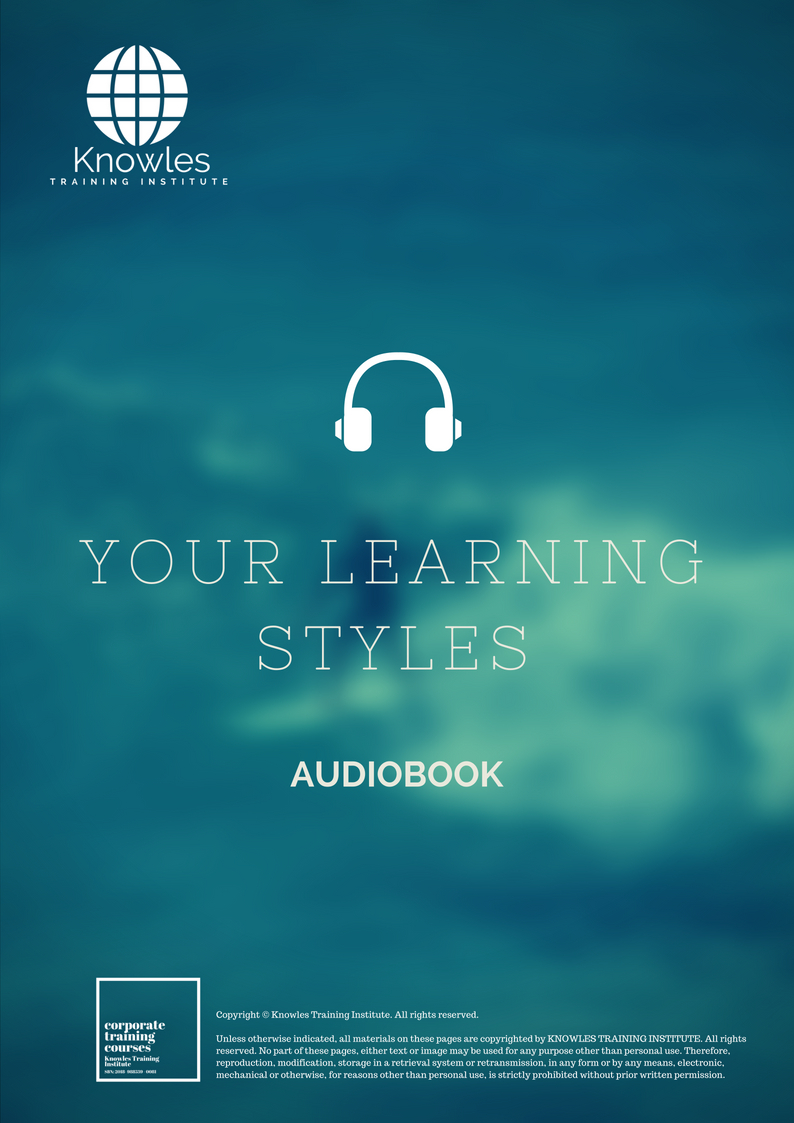 Your Learning Styles Infographics Pack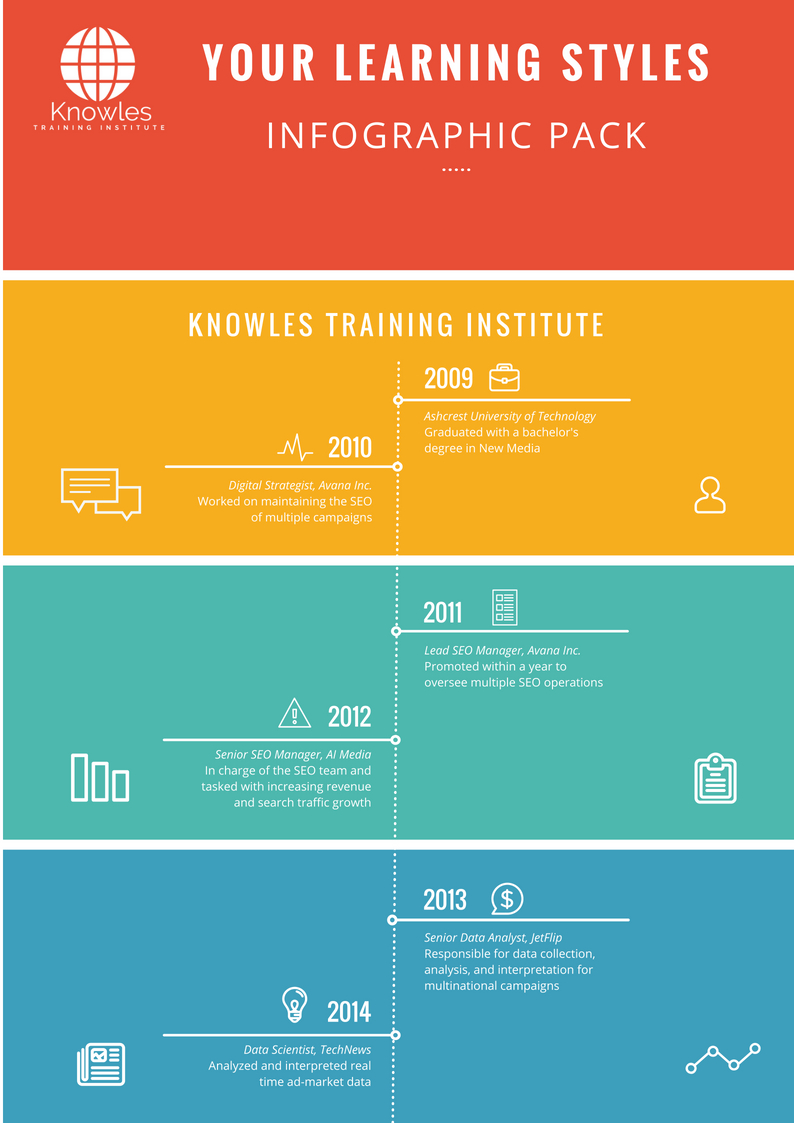 Each course participant will receive a certification of training completion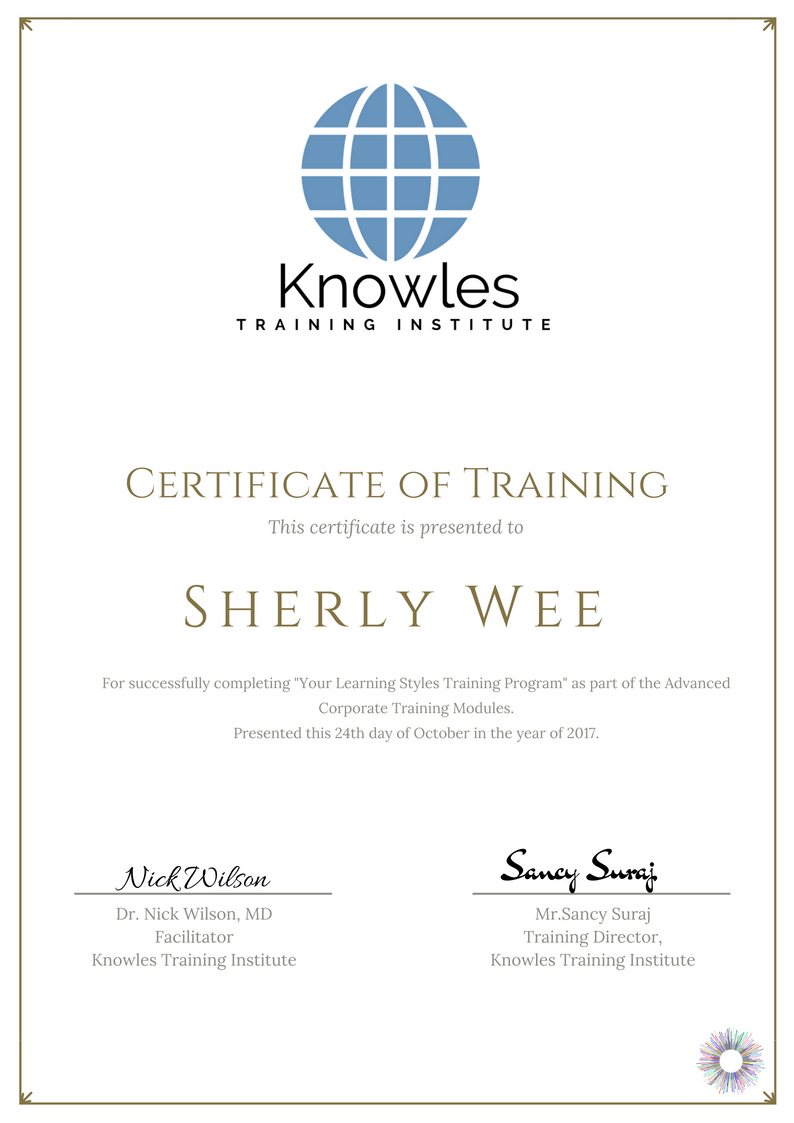 There are 3 pricing options available for this Your Learning Styles training course. Course participants not in Singapore may choose to sign up for our online Your Learning Styles training course.
2-Full Day Course
Learner's Guide
Course Handouts
—
—
—
—
—
—
—
—
—
—
Premium 2-Full Day Course
Learner's Guide
Course Handouts
PPT Slides Used During Training Course
Long-Term Memory Flashcards Guide TM
1 Year Access to Online Training Video Course (*Worth S$589.97)
Contact Your Trainer: 90-Day Post Course Help (*Worth S$89.97)
Key Learning Takeaway Notes (*Worth S$18.97)
Audio Book (*Worth S$18.97)
eBook (*Worth S$14.97)
Course Infographics Pack (*Worth S$11.97)
Course Mind Maps (*Worth S$8.97)
30-Day Action Plan
*Online Version
1 Year E-learning Access
*Only Available For Certain Courses
Course Discounts, Fundings & Subsidies
We have the following  discounts, fundings & subsidies for this Your Learning Styles training course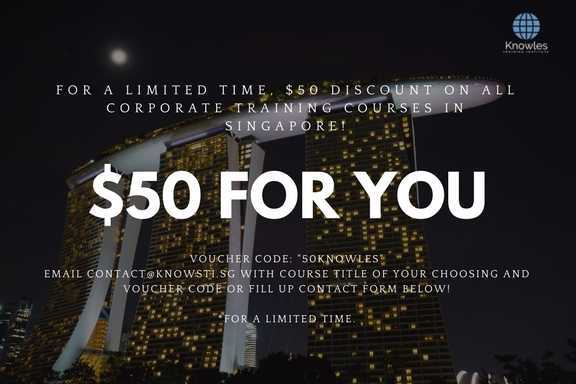 Our Trainers are Subject Matter Experts.
Our subject matter experts stimulate discussions, generates ideas, foster curiosity and excitement among all of our training participants. All of our trainers have a minimum of 10-20 years in the training industry.
Contact us for the latest Your Learning Styles course schedules:
Phone: +65 6817 2530
Email: contact@knowlesti.com
Message: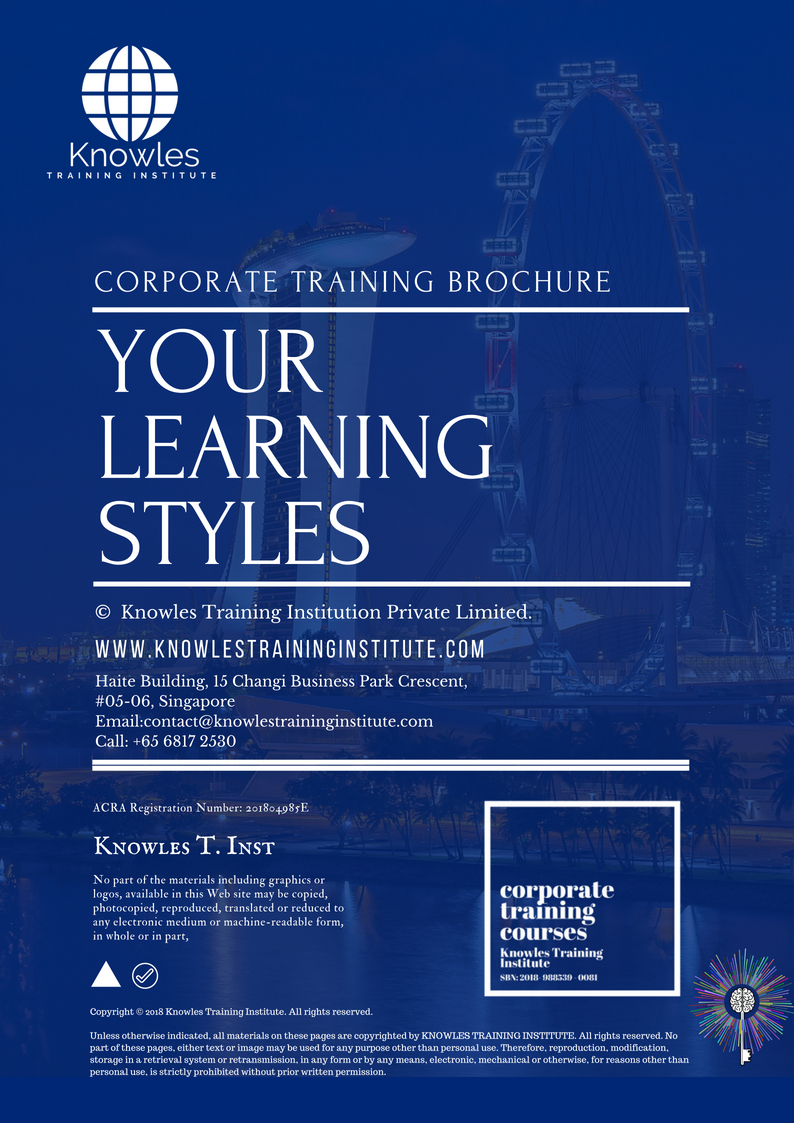 Request for this Your Learning Styles course brochure. Fill up the short information below and we will send it to you right away!
KTI Training Methodology ™
Why Register For This Training Course?
Post Training Support: A vast majority of training does not have any effect beyond 120 days. To work, training has to have a strong pre- and post-training component. Post-training reinforcement helps individuals to recall the understanding and ask questions.

Blended Learning: Learning does not occur in the classroom. Virtually everybody prefers distinct ways of learning. Successful learning should have a multi-channel, multi-modal strategy.

We Understand The Industry: We've got a profound comprehension of the business, business design, challenges, strategy and the that our participants are in and have designed the courseware to cater to their professional needs.

Course Content: Knowles Training Institute's material is relevant, of high quality and provide specific learning results. Participants will leave the training course feeling as they have gained a strong understanding and will also be in a position to execute what they have learned sensibly.

Course Development — The workshop modules follow a systematic and logical arrangement. This structure helps to ensure that the course material allows the facilitators to deliver the course in a logical arrangement. Consider the subjects as building bricks into learning, our facilitators slowly build towards a comprehensive picture of this entire topic.

Fill up the form and we will get back to you in less than 1 working day.
Alternatively, give us a call to have one of our training consultants contact you. Our corporate training courses can be contextualised to meet your organisation's training needs. Leverage on our large pool of professional trainers and consultants for your organisation's training needs.
Office Address: Knowles Training Institute, 138 Robinson Road, #28-03, Oxley Tower, Singapore 068906
Office Phone: +65 6935 7406
Email: contact@knowlesti.sg
Register Now
Register For This Your Learning Styles Course Now!
Your Learning Styles course, workshop, training, class, seminar, talk, program, programme, activity, lecture. Your Learning Styles courses, workshops, classes, seminars, talks, programs, programmes, activities, lectures in Singapore. Your Learning Styles improvement tips, Your Learning Styles techniques, improve Your Learning Styles, improve Your Learning Styles games, Your Learning Styles improvement exercises, improve Your Learning Styles power, how to have good Your Learning Styles, how to have good Your Learning Styles in studying, how to build up your Your Learning Styles, how to improve Your Learning Styles how to improve Your Learning Styles course in Singapore. Enhance, boost, build up, enlarge, heighten Your Learning Styles course in Singapore. Increase, intensify, raise, reinforce, strengthen Your Learning Styles. Upgrade, amplify, boom, elevate, exaggerate, magnify, grow, gain Your Learning Styles. Develop Your Learning Styles, multiple, power up, beef up, bolster, establish, extend Your Learning Styles. Invigorate, restore, step up, toughen, empower, fortify, regenerate Your Learning Styles. Rejuvenate, renew, escalate, expand, maximize Your Learning Styles. Powerful, mighty, impressive, competent, great, excellent, exceptional Your Learning Styles in Singapore. Superb Your Learning Styles. Super, superior, strong, solid, active Your Learning Styles training courses and workshops in Singapore. Your Learning Styles enhancement, booster, building up, enlargement, heightening, increment, strengthening, amplification. Your Learning Styles magnification, growth, development, power, empowerment, regeneration. Your Learning Styles rejuvenation, development, escalation, expansion. Your Learning Styles maximization, power training courses & workshops in Singapore.